"My daily routine was modeled on the Medieval monks': I have kept to a rigid schedule, waking before dawn to scribe my manuscript pages. Each page took me about 1.5 hours to complete. I would write, every single day for months, as many lines as I could complete before going to work."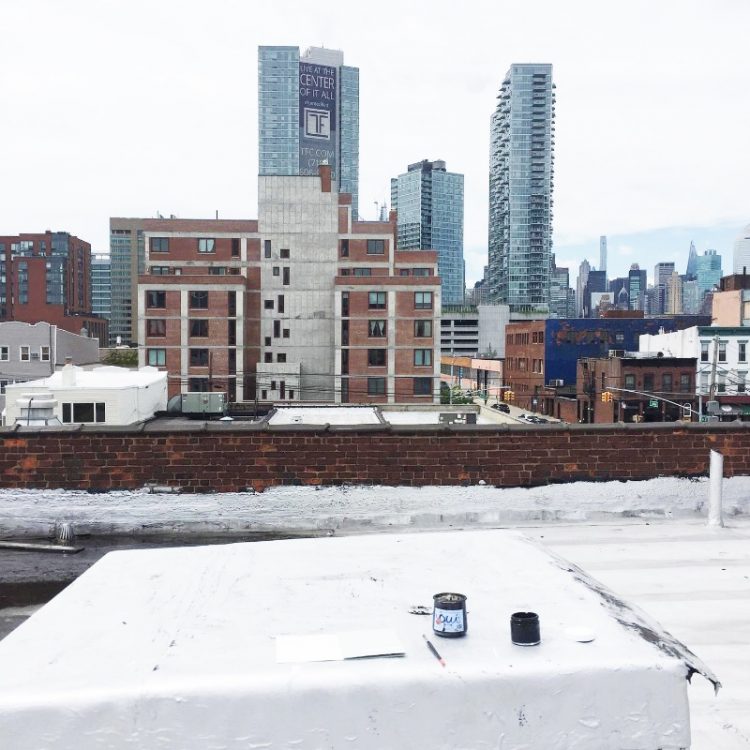 A Journey Back in Time
It's the 13th century. A monk sits at his scriptorium worktable, carefully crafting each letter of the manuscript that he's been tasked with to help create for a well-paying patron.
The candlelight flickers as he works into the night, the quiet sounds of evening life at the abbey dull as they reach his ears. He considers every detail.
---
Interested in the whole story of how "La Divina Commedia – The New Manuscript" came to be? Check the index of articles here.
---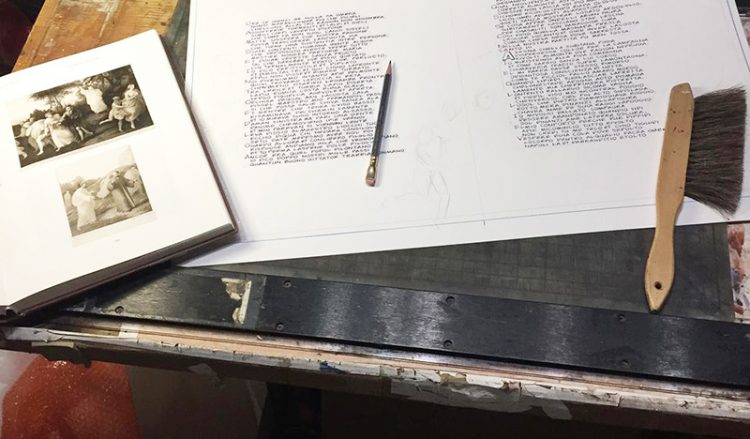 When transported to such a scene, we certainly don't think anyone would take on such work in this digital day and age.
But that is precisely what artist and modern scribe George Cochrane has set out to do in order to complete his new manuscript, a fully handwritten and illustrated Divine Comedy that will live on for generations to come.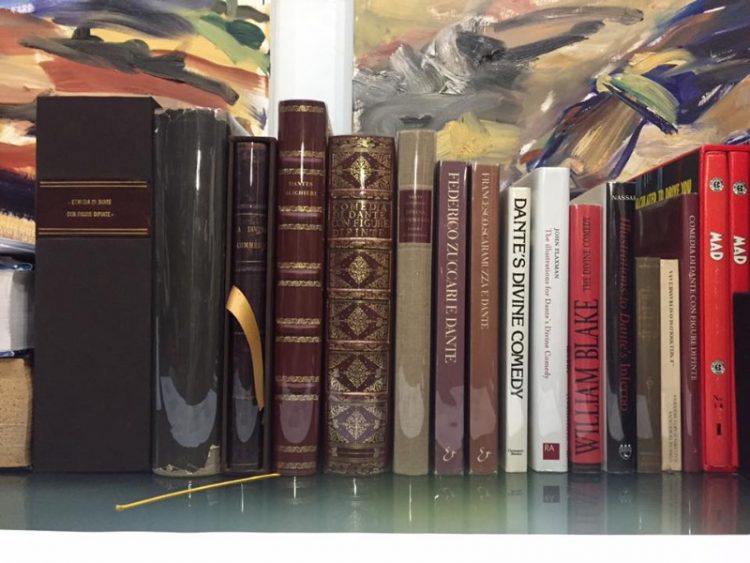 Working tirelessly for the past 6 years on this monumental codex, George is soon set to complete 350,000 characters, 14,233 verses made of eleven syllables each, every single one handwritten by him. A single page of lettering takes an hour to complete, and another day to complete the artwork for the same page.
The lettering of Inferno alone took over 1,640 hours to complete.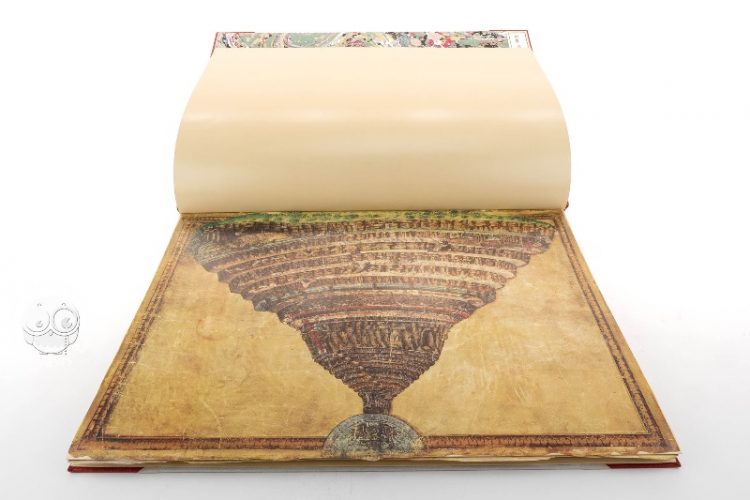 Before even beginning to create, George carefully studied medieval manuscripts as a source for inspiration.
In addition to examining the complexities of Dante's language, George has carried out extensive iconographic research. With over 800 surviving manuscripts of The Divine Comedy, and several of them enriched by magnificent painted scenes, his source material is substantial to say the least.
In Search of the Perfect Text
No copy of the Divine Comedy in the author's hand has yet been discovered. Surviving manuscripts date from fifteen years after Dante's death, and are foundational for today's modern versions.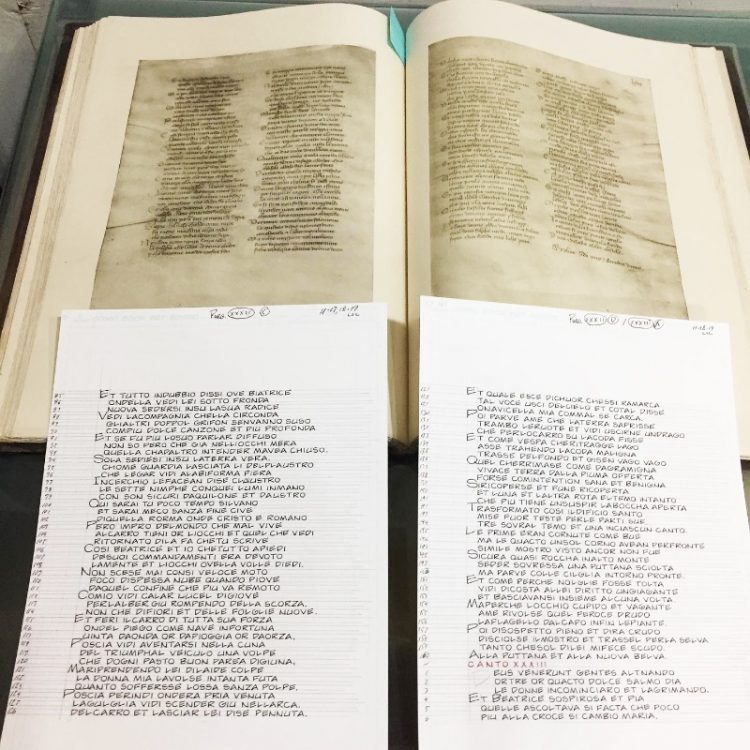 George carefully chose a different source for the text of the three Canticles:
Inferno — Giorgio Petrocchi (1967): the most widely disseminated and generally accepted version of Dante's text.
Purgatory — Codice Landiano (1336): one of the oldest datable manuscripts of the Divine Comedy, which has never been transcribed before.
Paradise — Codice Trivulziano 1080 (1337): largely considered one of the most "accurate" and finest of the early manuscripts of the Commedia.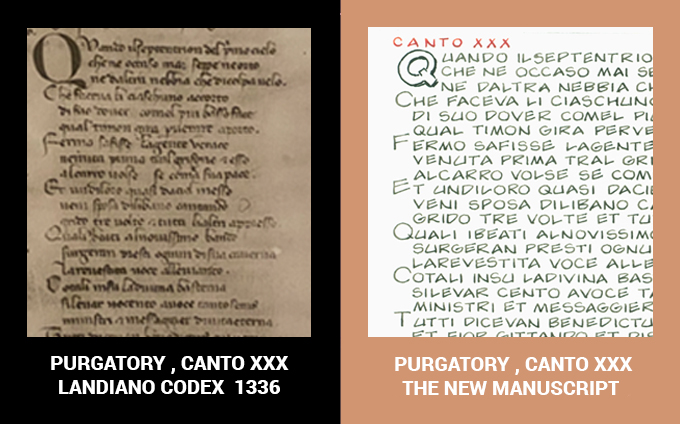 Imagine, after all of this, being able to hold a fully handwritten and illustrated English translation of the Divine Comedy.
An Immense Task
Despite this, George's work will not only be completed in Italian, but English as well!
Imagine, after all of this, being able to hold a fully handwritten and illustrated English translation of the Divine Comedy in your very hands. George's bold vision is to share his Divine Comedy worldwide using the available translations. But his time on this planet is limited.
To reproduce George's artwork in English without losing the beauty of the handwritten text, the Facsimile Finder team has commissioned a typeface designer to create a digital font based on George's hand-lettering style.
We chose a contextual alternates font: each letter exists in 4-5 different forms that are randomly used in the text, so as to mimic real handwriting in the best possible way.
Charles Singleton's Translation
The difficulty of translating Dante's Divine Comedy has dogged scholars for centuries.
As George's understanding deepened, he embraced Charles Singleton's version as the finest. Singleton sidestepped the hurdle of Dante's interlocking rhyme scheme by offering his translation in prose, thereby freeing him to aspire to superior linguistic accuracy. His profound knowledge of Dante, resulting from years of his own cutting-edge research, informed his choice of every word. To honor this work, the English version of George's new Divine Comedy manuscript will be published using Singleton's translation.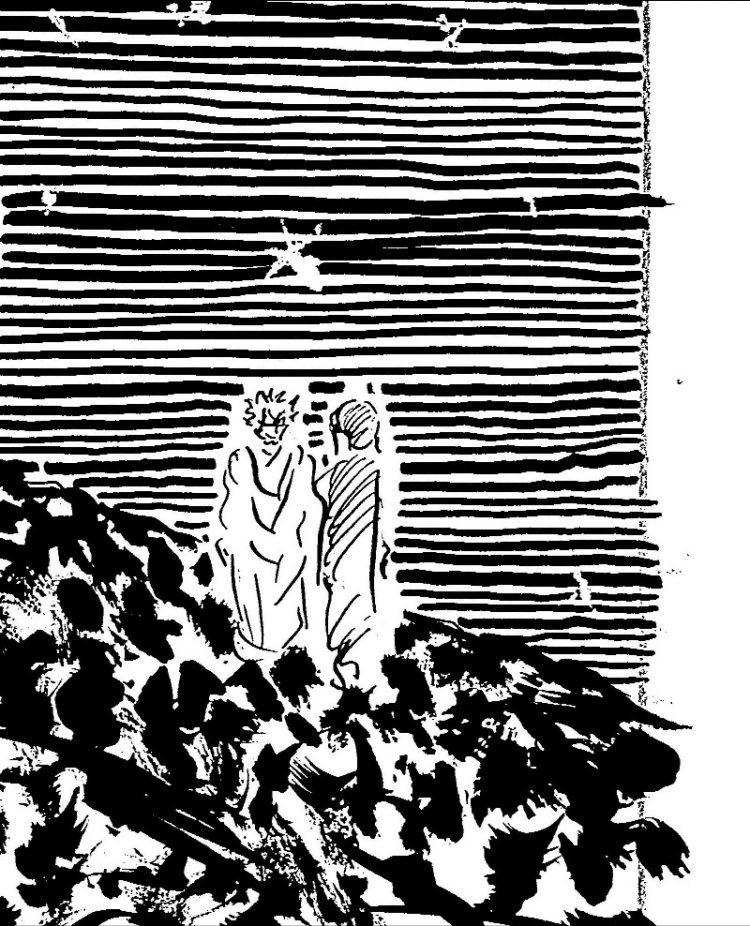 Thank You for Going Back in Time With Us
Now we look forward to the future, and to the completion of this magnificent work on the 700th anniversary of Dante's death. What better way to celebrate this preeminent work of Italian literature? Yet, without modern day patrons like you, this work of a lifetime will remain unpublished. Stay tuned as we prepare for the launch of our upcoming Kickstarter to fund the publishing of this magnificent volume!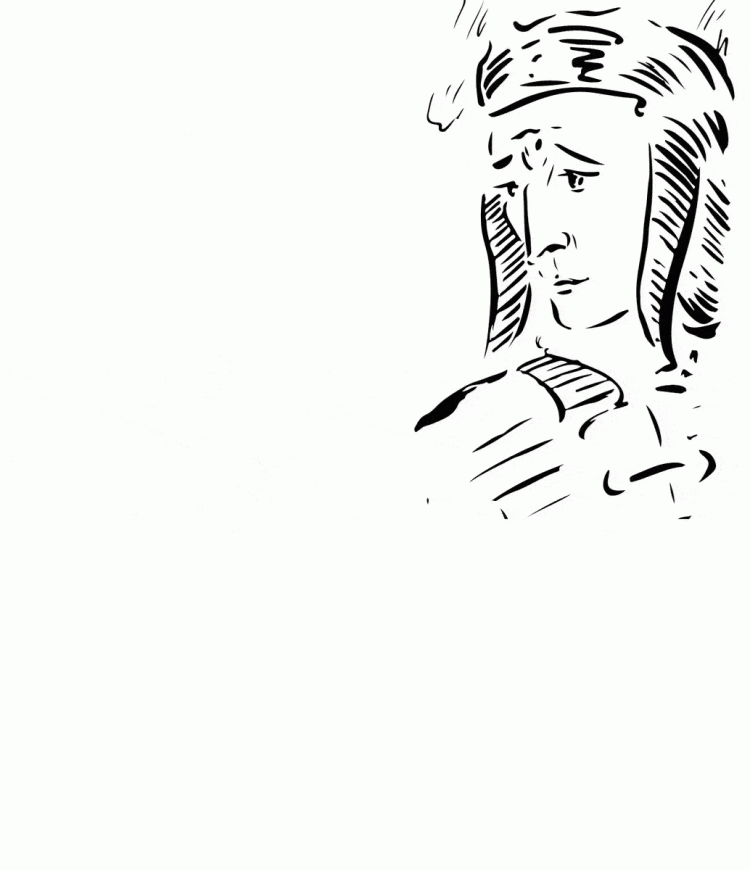 ---
Don't Miss Out!
Interested in the whole story of how "La Divina Commedia – The New Manuscript" came to be?
0. The Divine Comedy Unveiled in New York: the towering and innovative work that Cochrane has created over the past seven years
1. George Meets Dante: The Love Story & The Passion Project
2. A Monk in New York: A Journey Back in Time (you are here)
3. On The Shoulders of Giants: One Man + 700 Years of Art Inspired by Dante
4. The Commedia & Comics: George Considers the Connections
5. The Artist as Scribe: 350.000 Characters Later…
6. Illustrating the Commedia: Dante's Color Library
7. Exclusive Book Design Preview: Handcrafted in Italy & Thoughtfully Designed by Giulia Fogliani