Medieval Manuscript Facsimiles
for Book Collectors & Libraries
Explore over 1200 Facsimile Editions at the Best Prices
The World's Leading Libraries Trust Facsimile Finder
Experts in Facsimiles
We specialize in facsimiles, and we can help you source the editions you need: whether new from the publishers or pre-owned in mint condition, we'll find what you want at competitive prices.
Independent Supplier
We are not publishers, nor antiquarian bookseller.
We don't have a stock that we need to sell. We source the best for you, at the best price, in your best interest.
A Free Database
A fully searchable database, built for you to search the editions you need. Free, now and forever.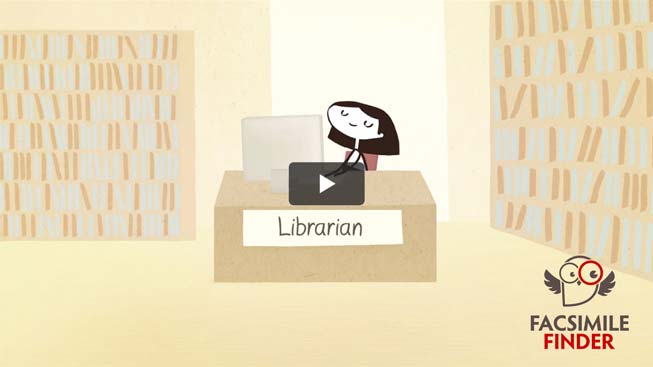 When I first met Giovanni I was impressed with his ability to partner with publishers to provide their usual full-size facsimiles at special prices for educational institutions. This approach would give universities access to teaching resources they could not otherwise afford. Over the years, Giovanni and his team have been true to their goal and offered a wide range of fine items, many now enriching the facsimile collection available to the medievalists at the University of Notre Dame. I especially remember the amazing deal he negotiated for the facsimile of the Coronation Gospels, which made it possible for our Medieval Institute scholars to study the content of that famous but almost inaccessible manuscript.

Dr. Marina Smyth
Librarian emerita
The Medieval Institute


University of Notre Dame
In 2014, we decided to appoint Facsimile Finder as our exclusive distributor for North America. Giovanni is truly passionate about his work, and the results entirely confirm his enthusiasm.

Katja Meinecke-Meurer
Senior Vice President Publishing


Faksimile Verlag
Facsimile Finder saved us an enormous amount of research time in determining the best way to complete our set of facsimiles of Leonardo's notebooks.

Rare Book Librarian
University in Pennsylvania
Login to view the full name
Having collaborated with Giovanni since the early days of Facsimile Finder, I have always been greatly impressed by the energy and enthusiasm he puts into his work. As a company, Facsimile Finder has a broad and deep knowledge of the medieval facsimiles it deals with but it is Giovanni's almost evangelical passion for his work that is key to delivering an exceptional customer experience.

Michael Falter
Publisher


Facsimile Editions Ltd
It's always easy and pleasant to do business with Giovanni Scorcioni and Facsimile Finder. Our most recent facsimile was stunningly beautiful (as always), carefully and securely packed and promptly shipped (as always).

Michael Wares
Assistant Director for Technical Services


Fordham University Libraries
It was a serendipity to discover this website and to get to know Giovanni. He has supplied me with some second-hand facsimiles in first-class condition for excellent prices, and it is always a special day when one of his packages arrives, always in perfect condition because of the careful packaging, and then comes the excitement of opening it and in due course leafing through the new facsimile for the first time. Thanks to him I have been able to add some wonderful works to my collection, and to share these with a wider public by giving talks about them. His website is a sheer delight to explore and will be a source of ongoing temptation to me in the years ahead.

Peter
private customer


England
I remember when I met Giovanni at his first Frankfurt Book Fair - a young and very likeable guy who gained our trust from the very first moment.

Since then our appreciation has only grown stronger, and today, not only do we have an excellent partnership with Giovanni and Giulia, but we also consider them and their wonderful kids as friends.

Through the years I have experienced a consistent, serious, engaged, and ambitious work on their part, showing a lot of passion for books and the medieval art.

An extensive vision of the publishing industry and new media paired with a great sense for the needs of customers has given life to a fantastic and useful platform which is FacsimileFinder.com

His positive attitude and professionalism are distinguishable, and so are his pizzas, some of the best I have ever tasted!

Charlotte Kramer
Publisher


Verlag Müller und Schindler
As a facsimile publisher who is always looking for the best quality, we are glad to be working with Giovanni: he has proven to be a very reliable partner since we first started in 2010. He's been distributing our facsimiles to US libraries, that have shown to deeply trust his work and expertise - as we do. Confident of this, we look forward to a continuing collaboration with him.

Gunter Tampe
Head of Publishing


Quaternio Verlag Luzern
Blog on the History of Illuminated Manuscripts and their Facsimiles
Explore Over a Thousand Medieval Manuscript Facsimiles