Das Geheimnis des Grals (Collection)
Facsimile Edition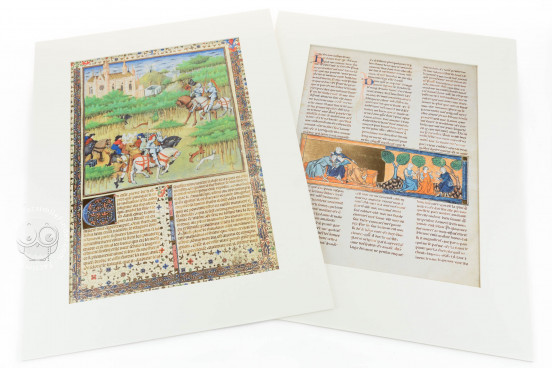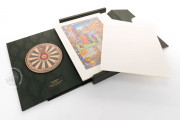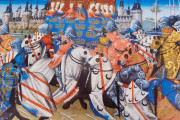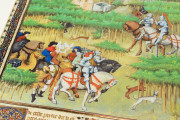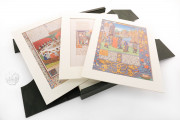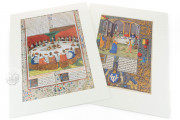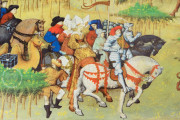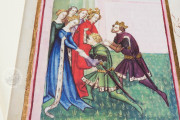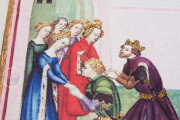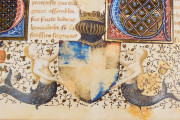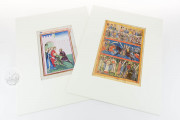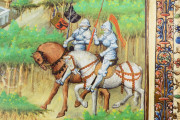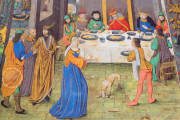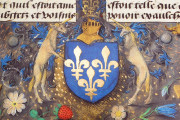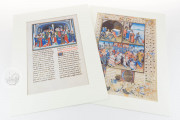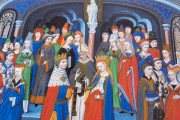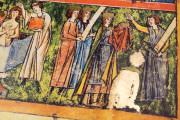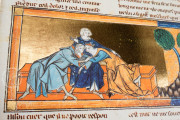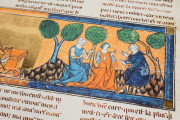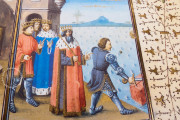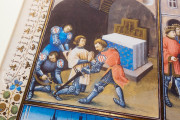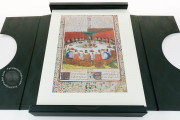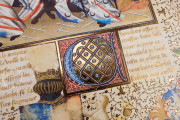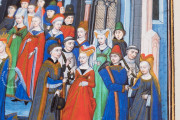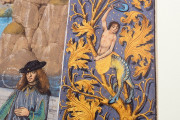 We're in the process of cataloging this record.
Get in touch with us
if you need additional information on this manuscript. Thanks!
Das Geheimnis des Grals
Lachen: Coron Verlag, 2004
Commentary (German)
Limited Edition: 1.995 copies
Collection: a selection of documents associated by a common thread and collected by the publisher in a single edition.
The selection of miniatures has been created in terms of their mythical content.
Miniatures:
1. HEIMKEHR DER RITTER VON KAMPF, Der Jüngere Titurel
2. PARZIVAL, KONDWIRAMUR UND FEIREFIZ, Wolfram von Eschenbach
3. LANCELOT UND GUINEVRE, Roman des Lancelot du Lac
4. MELIADES TRIFFT DEN KÖNIG VON SCHOTTLAND, Roman des Guiron le Courtois
5. GALAHAD WIRD ZUM RITTER GESCHLAGEN, Tristan-Roman
6. HOCHZEIT VON KÖNIG ARTUS UND KÖNIGIN GUINEVRE, Chronique de Hainaut
7. KÖNIG ARTUS ALS GUTER GASTGEBER, Roman des Guiron le Courtois
8. RITTER BEI DER TAFELRUNDE, Gralshandschrift des Jacques d'Armagnac
9. MERLINS GEBURT UND TAUFE, Merlin-Roman des Guillaume de La Pierre
10. LANCELOT UND GALLEHAUT AUF DEM SCHLOSS DER "ISLE PERDUE", Roman des Guiron le Courtois
---
Not what you were looking for? Check out our popular filters below!