Cracow, Biblioteka Jagiellońska
Berlin, Staatsbibliothek Preussischer Kulturbesitz
Frankfurt am Main, Stadt- und Universitätsbibliothek Frankfurt am Main
Cosi Fan Tutte K. 588
Facsimile Edition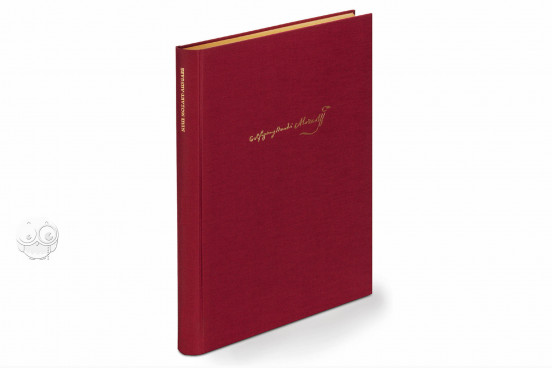 We're in the process of cataloging this record.
Get in touch with us
if you need additional information on this manuscript. Thanks!
Così Fan Tutte K. 588
Kassel: Bärenreiter-Verlag, 2006
Commentary by Berke, Dietrich; Konrad, Ulrich; Packard, David
This is a partial facsimile of one or more portions of the original document, Cosi Fan Tutte K. 588: the facsimile doesn't attempt to replicate the format or the look-and-feel of the original document.
The facsimile is the complete reproduction of the whole original document, however, the pages - not trimmed according to the original - are set on a larger white background.
The facsimile edition was published in collaboration with Packard Humanities Institute (PHI).
---
Not what you were looking for? Check out our popular filters below!