Never cared much for calendars? Simon Bening's works of art are about to change your mind.
In the Middle Ages and in the Renaissance, more often than not, Books of Hours featured calendars. Very much like in modern days, calendars were lists of the feasts celebrated throughout the twelve months of the year. Although their use remains the same, one of the major differences is that our calendars don't usually feature real gold and they are not hand-painted by the one of the greatest artists of our time, so I guess they are not that similar after all!
An artist who mastered the creation of this both decorative and functional apparatus is certainly Simon Bening (ca.1483 – 1561), generally considered one of the major and last artists of Flemish book art. Born either in Ghent or Antwerp, he was son of the illuminator Alexander Bening, who likely trained Simon in manuscript illumination.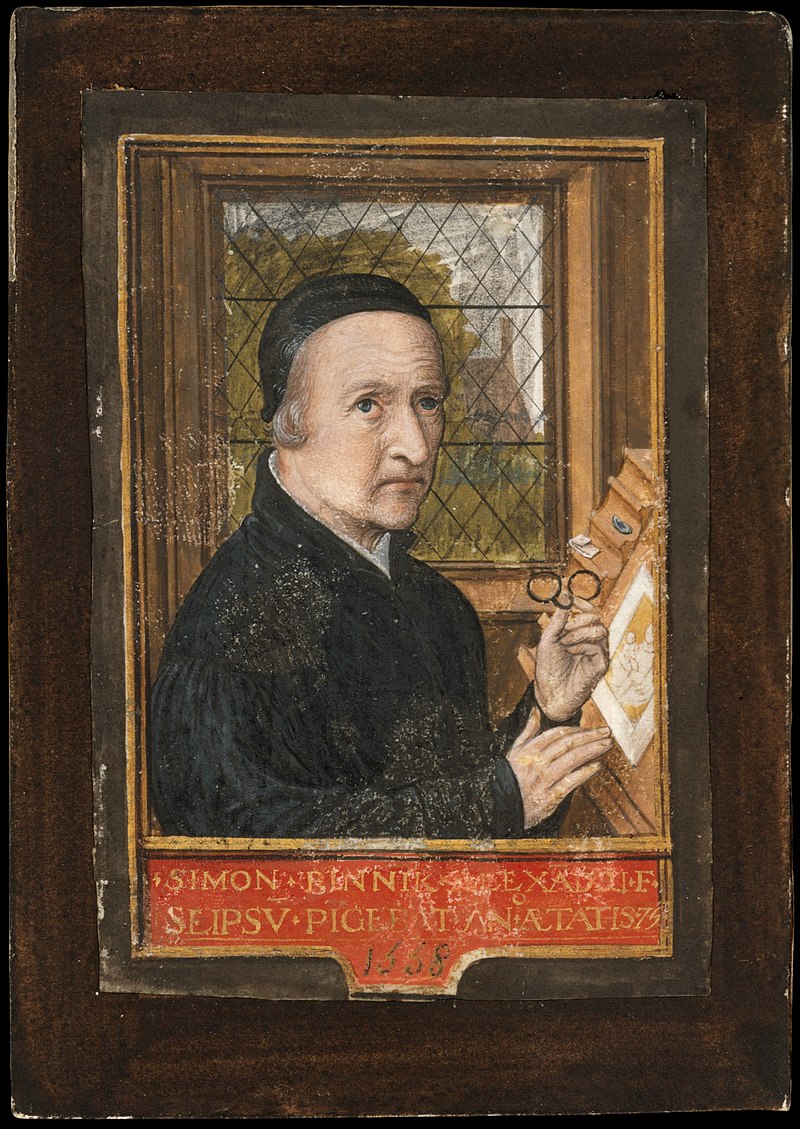 Labors of the Months Genre
Artistically speaking, Simon Bening specialized in the decoration of Books of Hours, specifically in the Labors of the Months – a painting genre developed in those years.  Some of his best illuminations are part of this cycle which featured twelve images typically depicting the rural activities which take place throughout the month of the year.
Generally speaking, calendars often contain local saints or celebrations which result very helpful when trying to figure out the country, diocese, city, and, sometimes, even a specific church in which the book was destined to prayed.
In the miniature production by Simon Bening, it is interesting to see that very often, the content of one calendar is similar to that in other illuminated manuscripts illuminated by him. One cannot help but wonder why and the answer is easy enough, for, scholars have suggested the existence of a common model. So, let's leaf through some of our facsimiles to see if there are any similarities. Because it's February we thought it would be more realistic to focus on the labors of the month of February!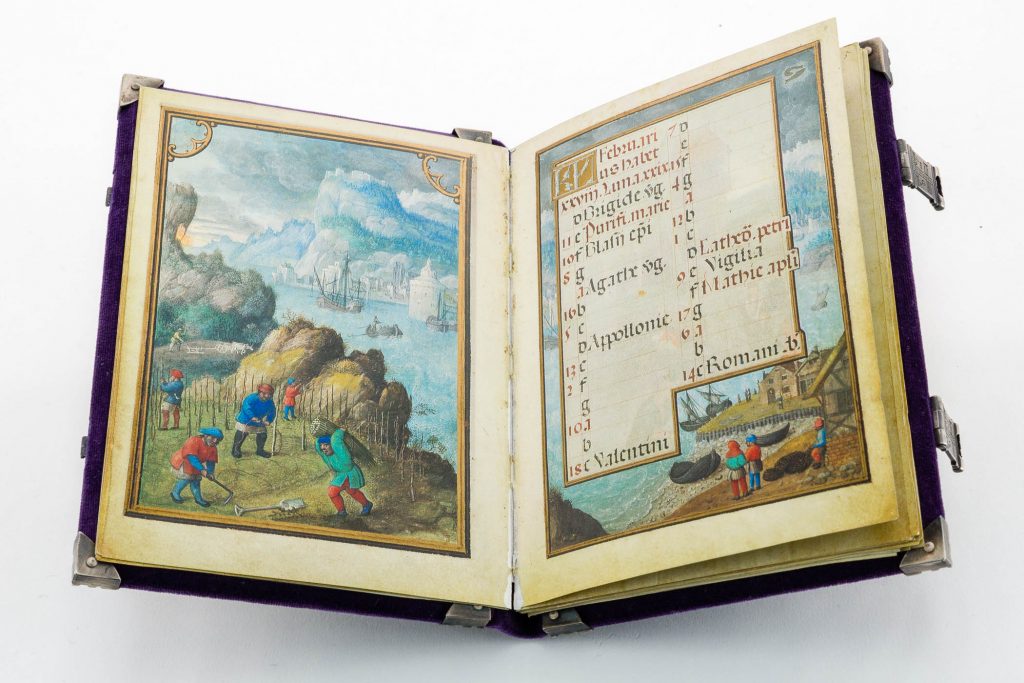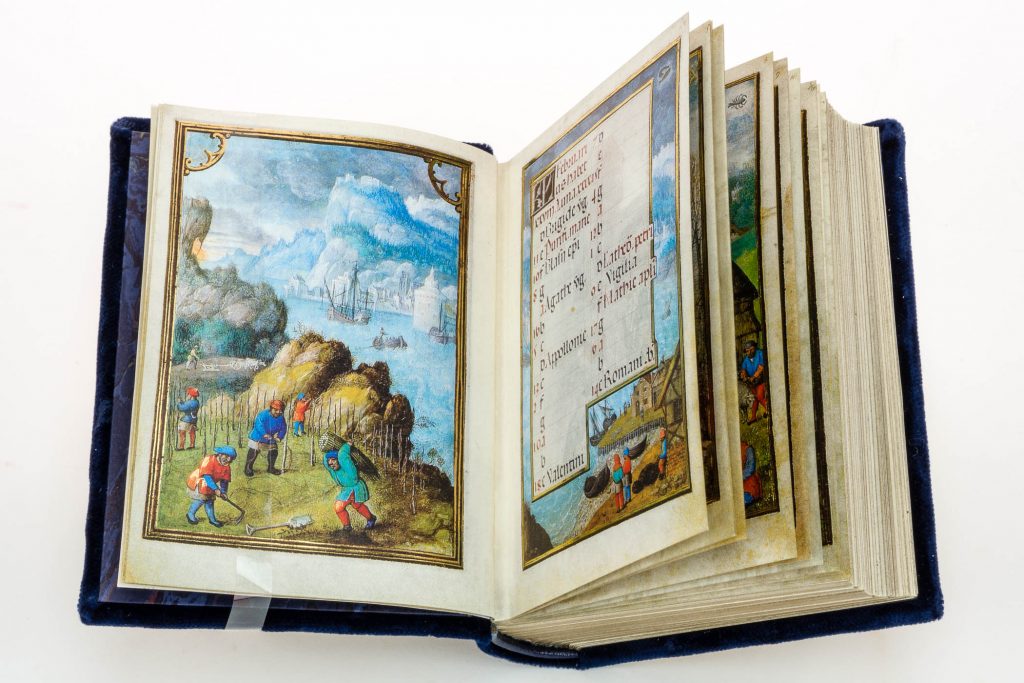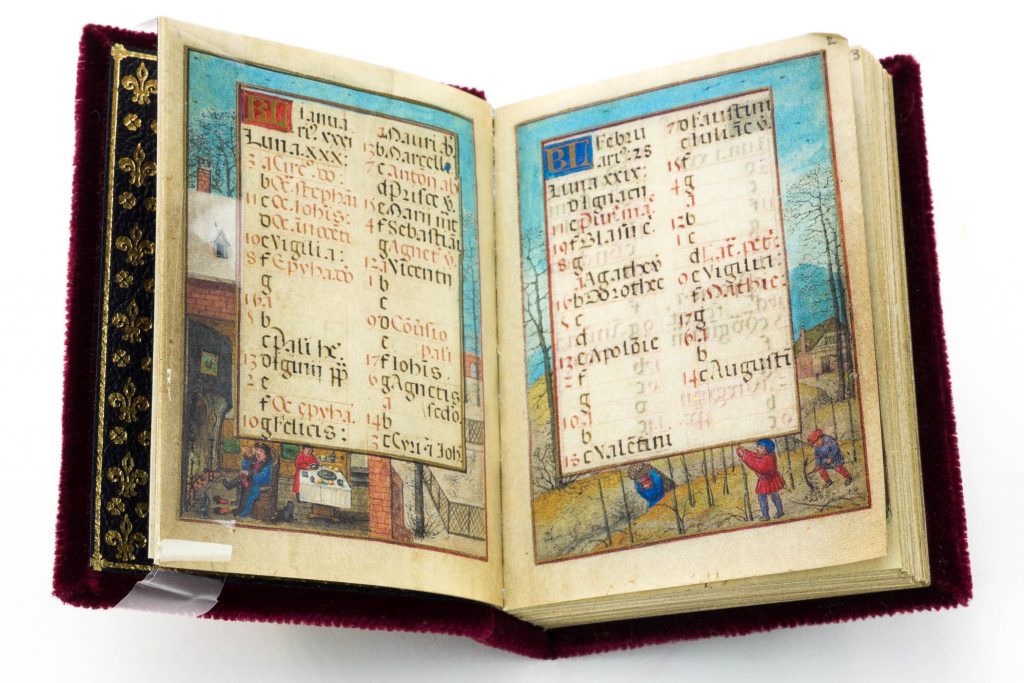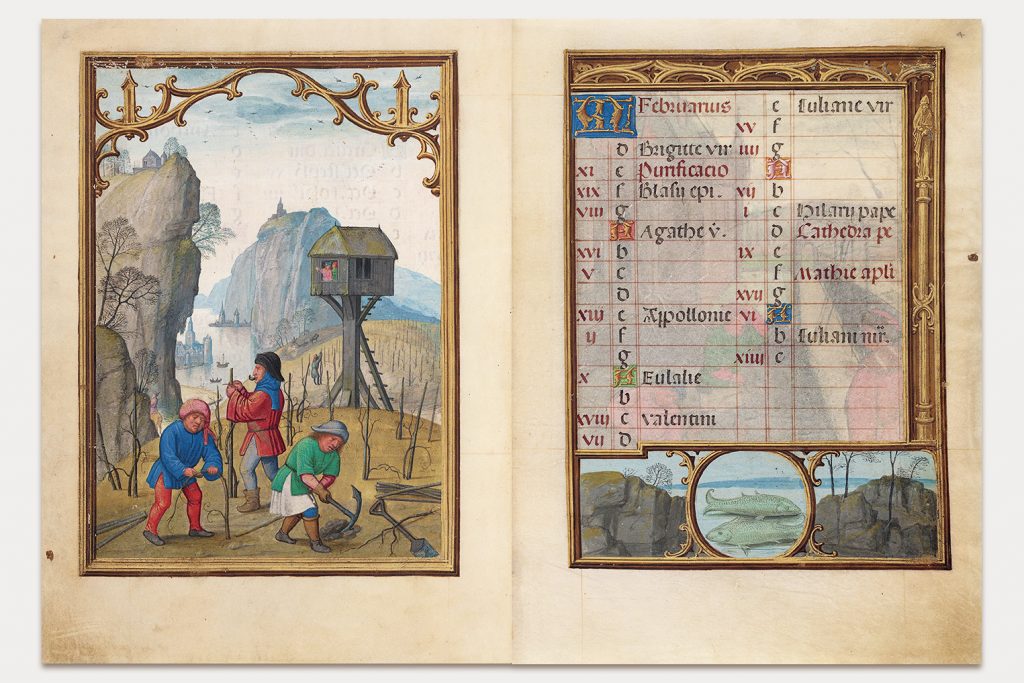 As you can see the calendars of Munich Montserrat Hours, Simon Bening's Flemish Calendar, Van Damme Hours, and the Da Costa Hours, and the  are very similar which supports the idea of the existence of a model. Of course, Simon Bening, in addition to following the Labors of the Month genre, could also "do his own thing" and other works of his feature a variety of scenes.
Fun Fact
Simon Bening worked with many other artists on the creation of the Grimani Breviary., Although the calendar was entirely depicted by Gerard Horenbout, we thought you might enjoy the amusing scene of the month of February. See if you can notice its creative irreverence!