Discover the artistic and literary environment of Renaissance Florence in this hands-on experience fostered by the Art Gallery of Ontario.
Revealing the Early Renaissance: Stories and Secrets in Florentine Art will explore how the city's burgeoning economy of the time fostered a unique demand for artworks both religious and civic, as well as the collaborative nature of artistic production, a closer look at the workshops of artists, the stories behind the works and their subjects and insight into conservation research.
Visitors will interact with the exhibition at numerous hands-on stations, offering the opportunity to explore inside the Renaissance artist's studio, discover the pigments and tools used, hear music from a book whose pages will be reunited for the first time in over a century, view footage of Florence and see aspects of the works through the microscopes of conservators.
The exhibition comprises more than 90 key pieces from the first half of the 14th century, including Giotto's five-panel Peruzzi Altarpiece and his Madonna of San Giorgio alla Costa, two painted manuscripts of Dante's Divine Comedy, and Bernardo Daddi's Virgin Mary with Saints Thomas Aquinas and Paul.
The works, which have been secured by AGO and the J. Paul Getty Museum in Los Angeles, will transport audiences back in time to Florence in the Early Renaissance.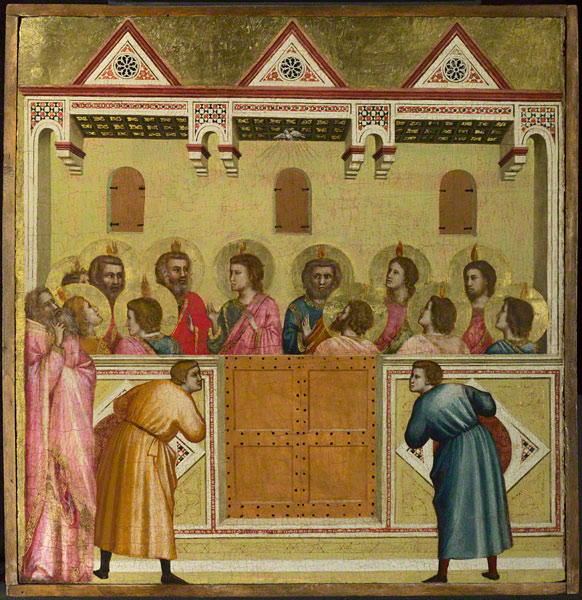 "The AGO is proud to join forces with the Getty Museum, which is renowned internationally for its exhibitions, conservation and research," said Matthew Teitelbaum, director and CEO of the AGO. "This exhibition and the programming around it allow us to look at one of the most crucial periods in Western art history with fresh eyes. We invite visitors to view these seminal works through a contemporary lens, relating the issues of Florentine society at the dawn of the Renaissance to those of our modern lives."
Curated by Christine Sciacca, assistant curator of manuscripts at the J. Paul Getty Museum, together with coordinating curator Sasha Suda, assistant curator of European art at the AGO, Revealing the Early Renaissance: Stories and Secrets in Florentine Art will bring to life recent discoveries about artistic techniques and studio practice in Florence between 1300 and 1350.
In conjunction with the exhibition, the AGO will host a public symposium that will assemble leading international experts to discuss the relationship between scientific research and art history.
Co-organized by the J. Paul Getty Museum and the Art Gallery of Ontario.
Text courtesy of the Art Gallery of Ontario.