Today I learned that Lisi Oliver passed away. I met her in Kalamazoo and Baton Rouge, and I'll miss her.
Lisi Oliver was one of a kind. We originally ran into each other during the 2012 ICMS in Kalamazoo. She was one of three hundred people I met there during the 4-day medieval marathon, yet I still clearly remember her enthusiasm and bright smile.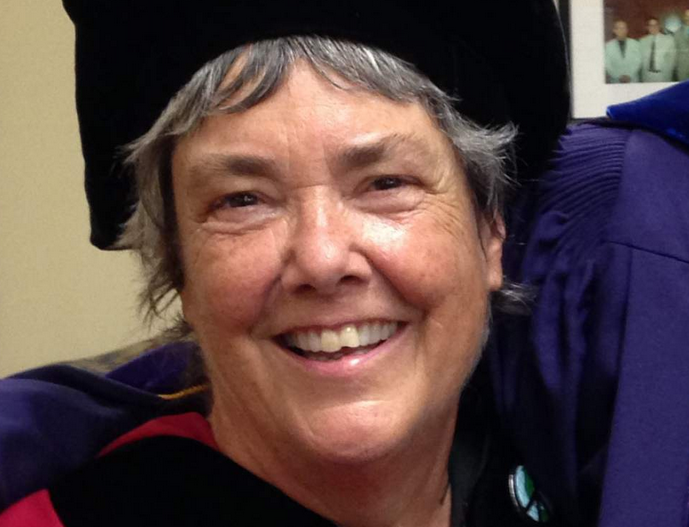 But the moment Professor Elizabeth Oliver became Lisi to me, was the next year, again at Kalamazoo. At one point during my long stint at the exhibits, meeting hundreds of people, I heard someone shout "Hey, Giovanni!! How are you?" and then, surprisingly, received a big hug. I must admit that, at first, I didn't even remember her name, but her warm smile and welcoming nature was instantly familiar.
This was Lisi! She was a radiant human being, so enthusiastic and outgoing, with a unique ability to make you feel like an old friend, even if you had just met her a minute ago.
The last time I ran into Lisi was last May, in Baton Rouge. I visited LSU and she treated me to dinner at a typical Louisiana restaurant. It was one of the most pleasant and welcoming evenings of my trip. We had a deal: the next dinner would be in Italy, and this time she would have to be my guest. Sadly, her hospitality will now never be returned.
I'm sure many of those who enjoyed her presence and warmth have the same feeling: we all still owe Lisi something, and she's left us way too early.
Goodbye, Lisi!