Faksimile Verlag explains us why commentary volumes are so important and how facsimiles enrich the fields of codicology, paleography, and art history.
Understanding illuminated manuscripts
Any facsimile edition would be incomplete without detailed scientific commentary.
When Faksimile Verlag sets to create a facsimile of an illuminated manuscript, it always brings on board the world's most respected specialists for the task.
It often takes a group effort – an interdisciplinary collaboration of scientists with different backgrounds – to produce a manuscript.
Art historians, philologists, codicologists and palaeographers work together closely to bring out all details of a centuries-old luminous manuscript for the modern reader and observer to appreciate.
Readers need to know the historical context manuscript to understand the forces that shaped a manuscript's creation. Who commissioned the books; who were their owners?
Clear explanations
The editors and publishing house put a great deal of efforts in clarity. Every commentary has to be written in language easily understood even by an interested novice.
The scientific texts address not only the researcher; they also cater for the collector and "aficionado", helping the 'layperson' to gain deeper insight into the texts and pictures.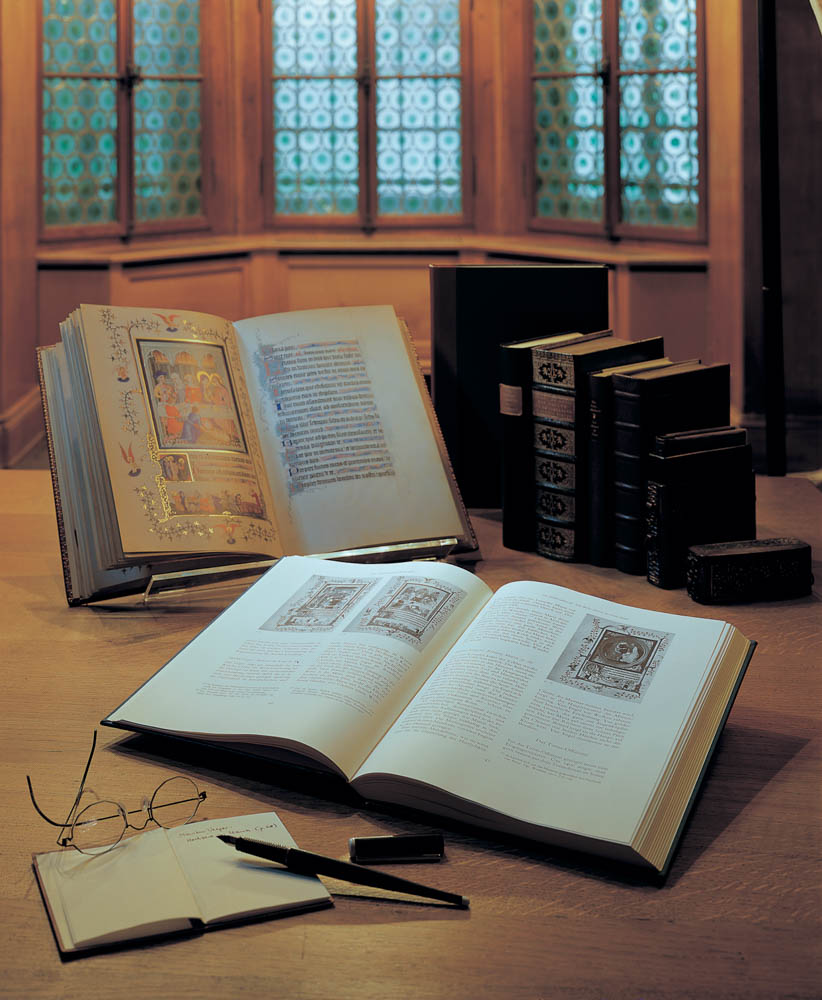 The articles are an exercise in art appreciation for the pictures and an adventure in reading appreciation for the texts.
Every commentary volume also contains a precise codicological – that is, physical – description of the illuminated manuscript that validates the faithfulness and quality of the facsimile edition for readers.
It summarises the treasured book's textual and pictorial content in clear, concise essays that also discuss all the physical attributes.
And it deciphers the book's DNA for the contemporary reader to grasp the significance of all the contents.
The commentary bridges the divide across the centuries and explains attitudes and beliefs far removed from most contemporary mindsets.
World-class scientists
Faksimile Verlag's standards for commentary volumes are lofty indeed.
To measure up to these great expectations, the publishing house cooperates with the world's top specialists.
Its authors include Umberto Eco, Bernhard Meehan, Jonathan J.G. Alexander, Ellen J. Beer, François Avril, Eberhard König, Bernhard Bischoff, Florentine Mütherich, Otto Mazal, James H. Marrow, Pieter F.J. Obbema, Johannes Duft, Gudolf Keil, Raymond Cazelles, Gerhard Schmidt, Dagmar Thoss, and Hermann Fillitz, to name just a few.
The list goes on and on, reading like an international directory of stellar scholars. It goes without saying that Faksimile Verlag entrusts experts to translate foreign-language texts into German.
The publishing house strives for excellence in its facsimiles and will settle for nothing less in its commentary volumes.