The School of Rouen created this masterpiece, unique for the sheer number of miniatures.
The illuminated manuscript of the Trionfi preserved in Vienna, created at the beginning of the XVI century, belongs to the artistic production of the School of Rouen. The artists that worked on this manuscript broadened their interests towards the characters, the mythical, legendary or historic stories that Petrarch mentions in the poem.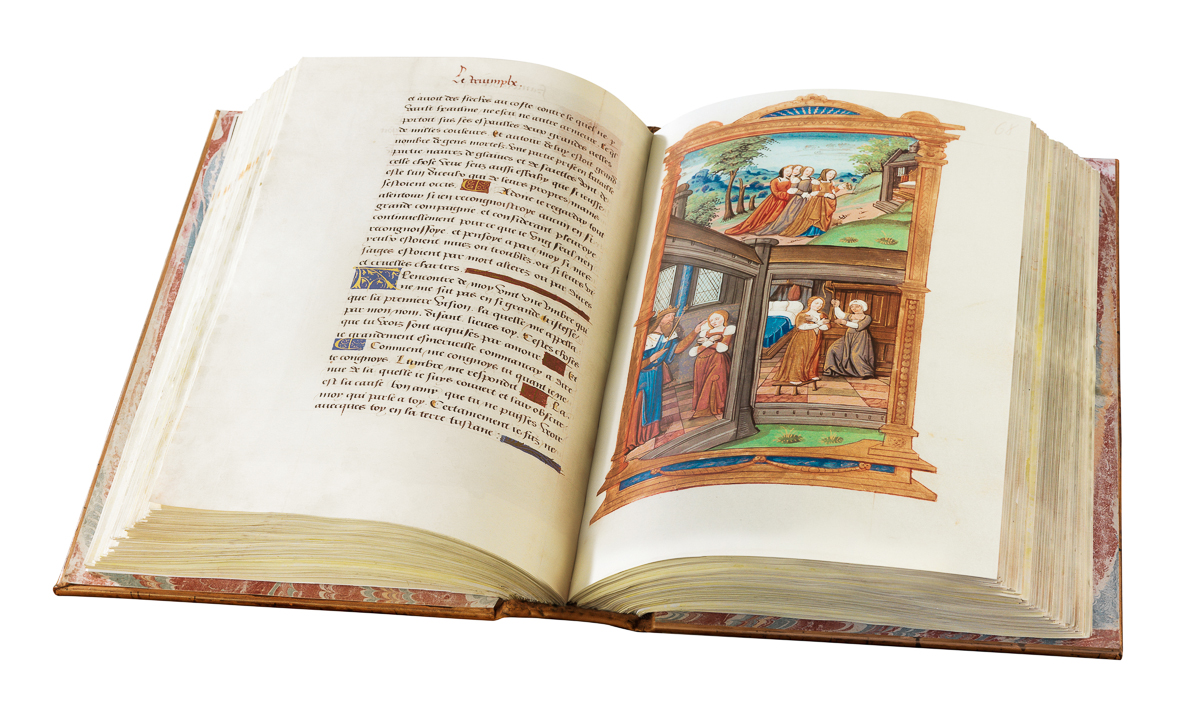 Les Triomphes de Petrarque is the French translation of the italian text. The peculiarity of this manuscript consists mainly in the extraordinary number of miniatures: in almost all the other illuminated manuscripts of the "Trionfi" the illustration is limited to 6 miniatures of six triumphal carriages, while this copy has 86 large miniatures and over 1800 gold initial letters. Furthermore the illuminators, taking inspiration from the text, developed a sort of "visual hypertext": in fact, in each illustration different plains of action in its temporal development are represented.
In case you missed it: check out the beautiful gallery of Les Triomphes de Petrarque and find out all the facsimile editions available on Facsimile Finder!