If you are a book lover, you cannot miss this Alumina article about the Herzog August Bibliothek in Wolfenbüttel, whose vast collection has remained untouched for over four hundred years.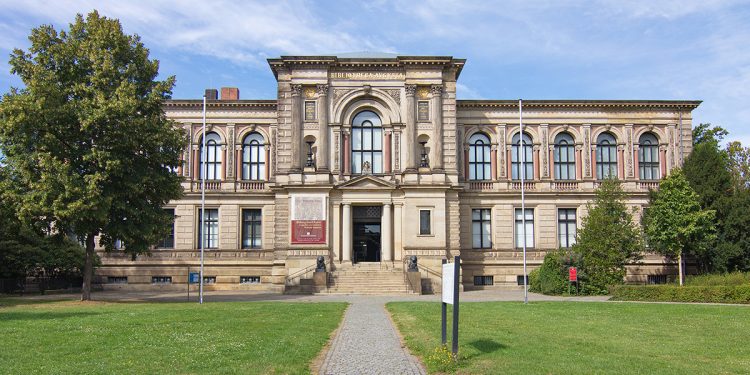 With its 400,000 works published before 1830 and 12,000 manuscripts, the Herzog August Bibliothek in Wolfenbüttel, Lower Saxony, is a reminder of the frenzied bibliophily of the dukes of Brunswick-Lüneburg, who in the sixteenth and seventeenth centuries turned their collection into the most important library in Europe.
---
---
The Gospels of Henry the Lion, one of the most lavish examples of Romanesque illumination, is one of the treasures kept in the Wolfenbüttel library.
---
---
For centuries the feather in the cap of the duchy, which held court in the Saxon town from 1283 until 1754, this institution was one of the beacons of European culture in times of war and famine, managing to embody in an unbiased way both the Protestant spirit which set it up and the stimulating search for reason of the best of the Continental Enlightenment.
A treasure waiting to be discovered, the library was officially founded in 1572 by Duke Julius (1528-1589), who began acquiring books after a trip to France around the mid-sixteenth century. But it was still a private collection, consultable upon request, and remained so for many years.
His successor, Heinrich Julius (1564-1613), continued to add to his father's collection, such that in 1597 he bought a considerable number of prints and 165 manuscripts from the residence of the controversial reformist theologian Matthias Flacius Illyricus, including Capitolare de Villis by Charlemagne, dated to between 830 and 850.
---
---
The Reichenau Pericopes Book, with its magnificent illuminations, is stored in the Wolfenbüttel library.
---
---
The reigning dynasty, however, knew how to get a wider diffusion of knowledge, and thus Duke Friederich Ulrich (1591-1634) supplied the University of Helmstedt, of strongly Protestant persuasion, with a substantial heritage of texts in 1618; they were then returned to the parent library in 1815, after the university closed a few years earlier.
Despite its previous history, the library owes its name to Duke August the younger (1579-1666), one of the greatest collectors of his day who expanded it massively and made it public and accessible until his death.
---
---
The Wolfenbüttel Mirror of Saxony was purchased by the Duke of Brunswick-Lüneburg, founder of the second and permanent library in Wolfenbüttel.
---
---
Text written by Daniele Guernelli for Alumina — Pagine Miniate.
Subscribe to Alumina today!
---
Take a peek at the facsimile editions of manuscripts stored in this historical library!