If you are a Leonardo enthusiast, 2019 is the perfect year to unravel the mysteries surrounding his genius. To mark the 500th anniversary since his death, museums and venues all over the world are celebrating his work with dozens of events and exhibitions. Here is a selection of our favorites.
Leonardo Da Vinci is thought to have breathed his last breath on May 2, 1519, in the arms of King Francis I of France. While the circumstances surrounding his death and part of his life remain unclear, the world is increasingly aware and thankful of the Renaissance master's legacy.

To prove it, and to allow as many people as possible to stand in awe before the genius enshrined in his work, hundreds of museum directors and curators worldwide are coming together to showcase dozens of frescos, sculptures, and drawings on anatomy, geology, botany, engineering, and cartography.
Whether you find yourself roaming the streets of Paris or London or enjoying summertime in the Loire Valley, this anniversary will give you the chance to get a taste of Leonardo's unquenchable talent.
Leonardo's drawings unveiled in the UK
Around 1670, King Charles II acquired around 500 of Leonardo's sheets that haven't been separated since Leonardo's death, but which cannot be displayed permanently due to possible light damage. The Royal Collection Trust is now sharing them with the world in 12 cities across the UK, such as Birmingham, Belfast, Liverpool, Manchester, and London, in an exhibition entitled "Leonardo da Vinci: A Life in Drawing".
From Friday, 24 May to Sunday, 13 Oct, Buckingham Palace's rooms will host the largest exhibition of Leonardo's work in over 65 years. With more than 200 drawings, the collection seeks to provide an insight into the artist's endless search for universal laws, which he masterfully portrayed on paper.
The exhibition "Leonardo da Vinci: A Life in Drawing" takes visitors through five main stages of the artist's life and work, allowing them to admire the evolution of Leonardo's interests and expertise.
As a young painter in Florence, he explored reality around him by drawing, and began work on the Adoration of the Magi; in Milan his interests broadened to include architecture, engineering, anatomy, and painting theory; twenty years later he had become an expert in optics, water, and the picture in motion, and during his last years he mainly worked as a designer for King Francis I, while producing increasingly monochrome drawings.
Not one of his predecessors or contemporaries produced anything comparable in range, speculative brilliance, and visual intensity. And we know of nothing really comparable over succeeding centuries. — Martin Kemp
The exhibition also includes an Escape Room where visitors can challenge their wit and use Leonardo's teachings to solve a mystery before time runs out.
Leonardo in Milan: from multimedia exhibitions to winemaking
The seventeen years Leonardo spent in Milan left an indelible mark on the city. On the occasion of the 500th anniversary, the city is hosting a program entitled "Milano e Leonardo", with various initiatives taking place from May 2019 until January 2020.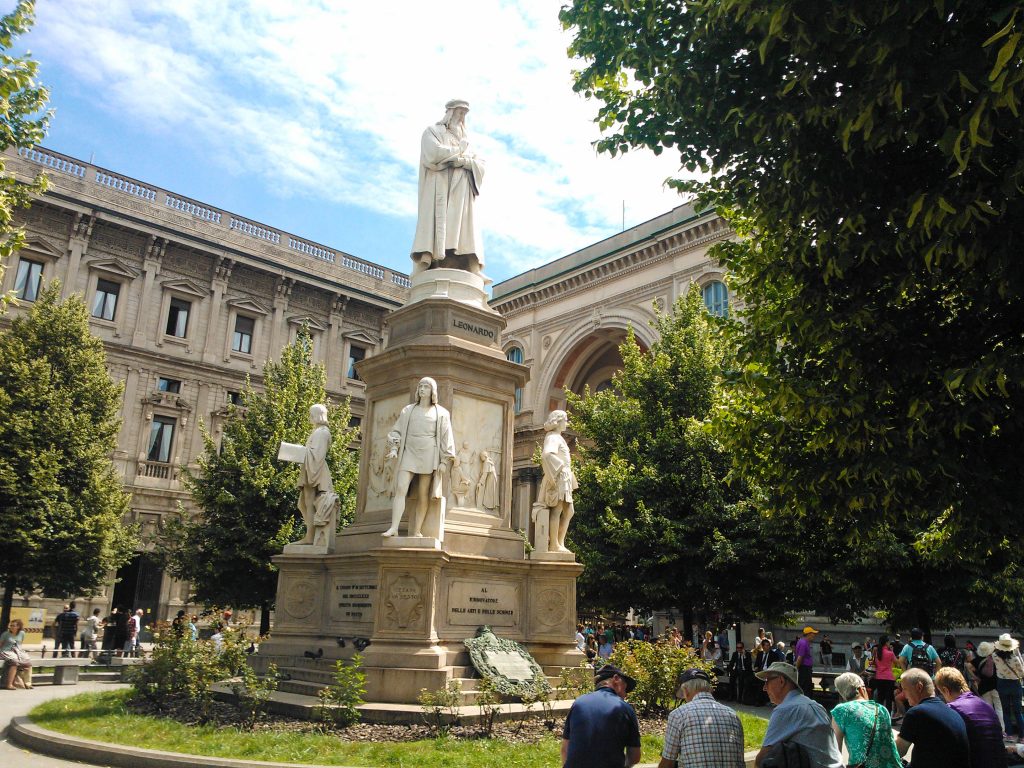 A multimedia tour in the Sforza Castle takes visitors back to 15th century Italy, while two exhibitions in the Royal Palace focus on Leonardo's representation of nature and a copy of the Last Supper. The famous painting Madonna Litta can be admired in Museo Poldi Pezzoli until February 10, 2020 thanks to a loan by the Hermitage Museum.

Milan even gives you the chance to visit da Vinci's vineyard, where a private auction of its first vintage will be held in autumn.
Leonardo and graffiti meet in the Loire Valley
Leonardo spent the last three years of his life at Chateau du Clos Lucé, surrounded by his students. This summer, the pink brick castle will host an exhibition entitled "Leonardo da Vinci, his students, the Last Supper, and François I" featuring a tapestry of the Last Supper on loan from the Vatican.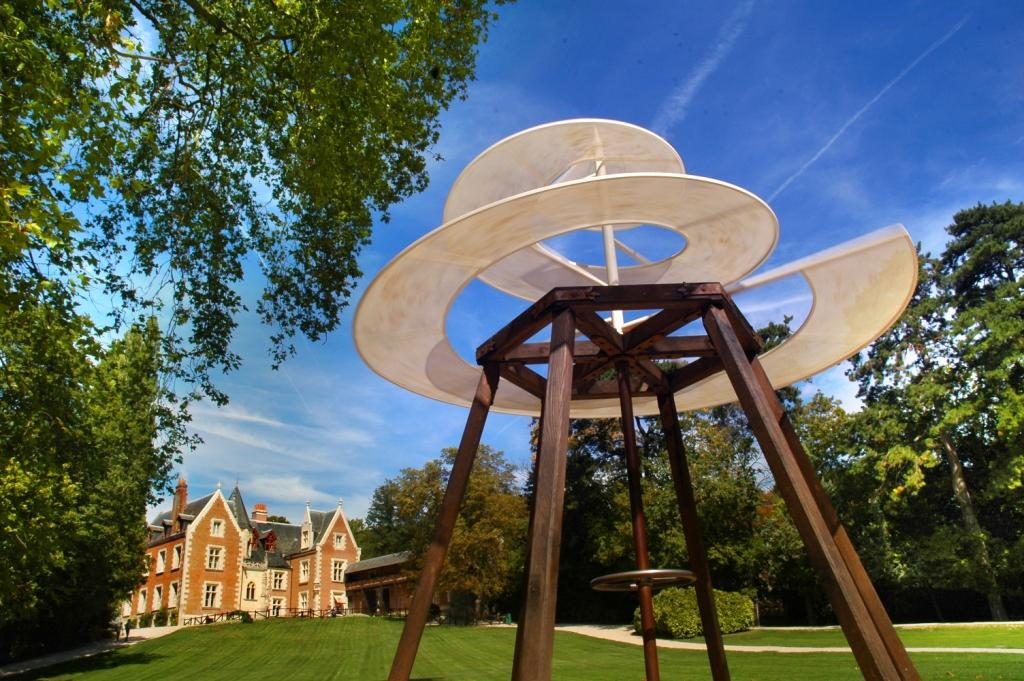 Just a few minutes away, on the bank of the Loire, Amboise Chateau commemorates the Italian genius until August by combining Renaissance with contemporary art: the exhibition "1519, Death of Leonardo da Vinci: building a legend" features both F.G Ménageot's (1744-1816) painting, "Death of Leonardo da Vinci", a collection of engravings, and five canvases by the Italian graffiti artist RAVO.
Even though the artist himself never set foot in Paris, the most prominent collection of his works is kept in the Louvre, which will present an exceptional exhibition of his paintings, drawings, and sculptures this fall, along with the latest research findings and critical editions.
For facsimile editions of Leonardo da Vinci's collections of drawings, check out the links below: