The Master of James IV of Scotland, a most talented and prominent illuminator from the decades bookending the year 1500, was named after his work in this very Book of Hours. This extravagant manuscript was likely made as a gift for the king of Scotland and Margaret Tudor around the time of their 1503 wedding.
The Book of Hours falls into the category of medieval manuscripts mostly for private use. The Prayer Book owned by James IV and his wife Margaret Tudor, the daughter of English King Henry VII, is a perfect example of this kind.
Their wedding in 1513 at Holyrood House was a dream come true for those who strived for long-lasting peace between England and Scotland. The Book of Hours of James IV was likely a wedding gift from the king to his spouse.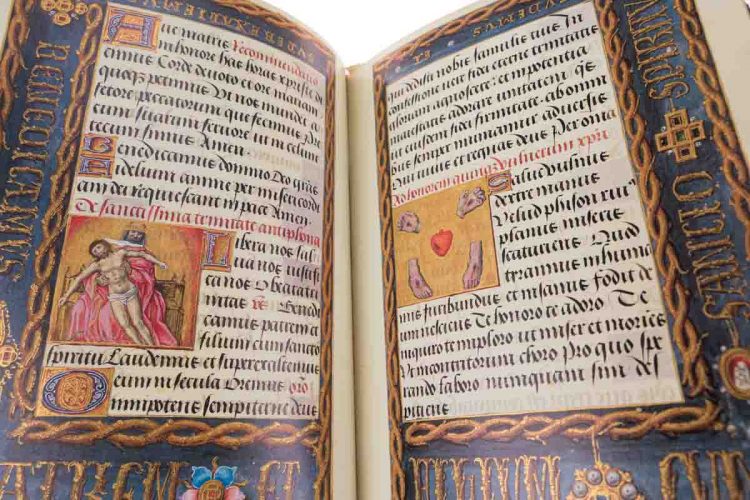 The Book of Hours of James IV and the Leading Illuminators of the Gent-Bruges School
The manuscript illuminations were crafted by several leading artists of the Gent-Bruges School. One of them, the "Master of James IV of Scotland", was identified with Gerard Horenbout, the courtly painter of Margaret of Austria, General Governor of the Netherlands.
He probably worked with the so-called Maximilian Master, whose unique touch is visible in the page borders, masterly executed and remarkably visionary. The Master of the First Prayer Book of Maximilian today is identified as Alexander Bening.
The calendar page, in particular, possesses a somewhat arcane effect, which is clearly noticeable in the landscape decoration of 12 incredible half-page illuminations. In it, days are coupled and set on facing folios.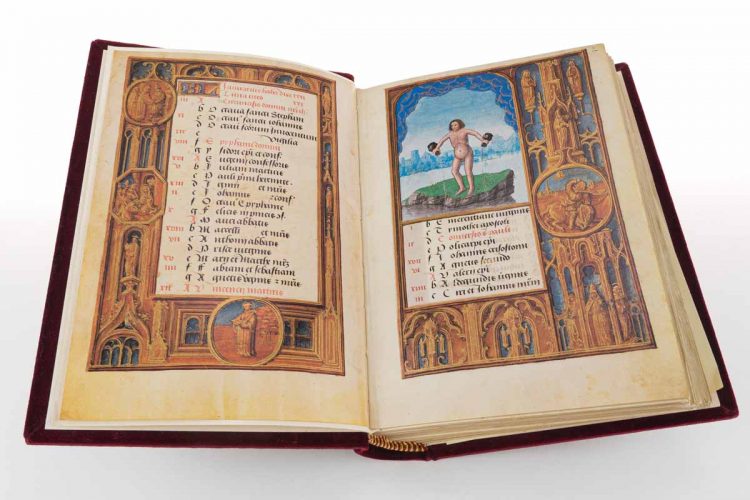 A Flemish Masterpiece
The text of the Book of Hours of James IV is surrounded by Gothic architecture-themed decoration or by lavish borders illustrating blossoms, small creatures, and rinceaux. King James and Margaret Tudor are portrayed in the book, too, something that contributes to the manuscript's regal aura.
In all, this Book of Hours includes 65 full-page miniatures marking chapter beginnings or scattered around the pages. The Prayer Book of James IV is utterly exceptional for both its historical value and because it is among the best creations of the Gent-Bruges School, one of the hearts of Flemish illumination.