From now until the 25 January, "Pierre Sala's Little Book of Love" is on display in the "Lyon Renaissance Arts et Humanisme" exhibition in the Musée des Beaux-Arts de Lyon.
Pierre Sala was born in 1457 in Lyon, the son of an affluent and established bourgeois family. Around 1480 he found employment in the service of the French royal family, initially working for Charles VII.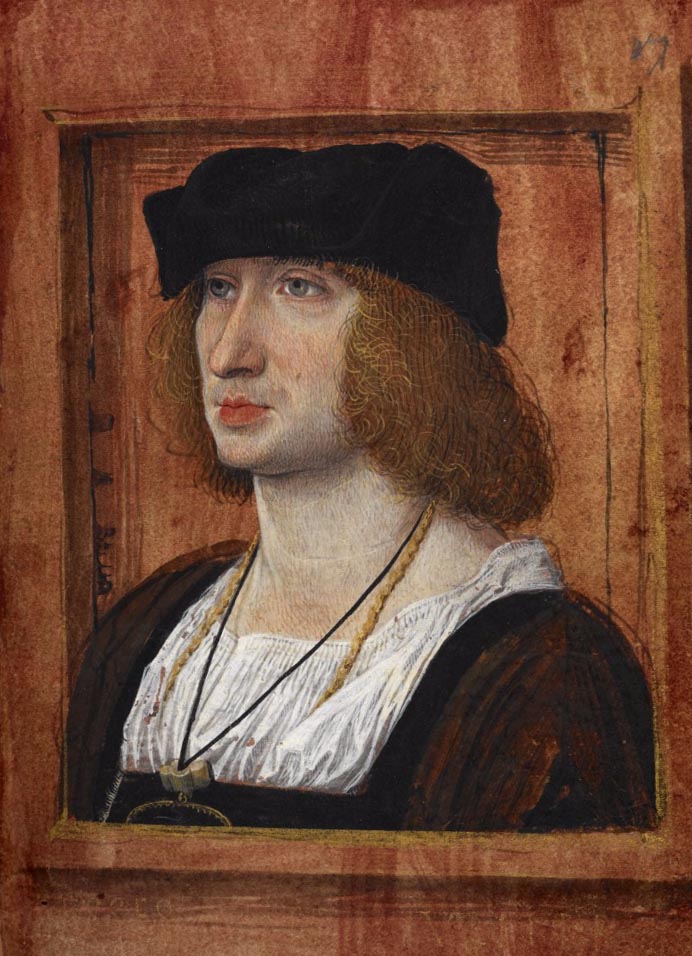 Le Petit Livre d'Amour, an Intimate Gem from the Renaissance
Le Petit Livre d'Amour, one of the most intimate Renaissance manuscripts of the world, is a little book that the French poet Pierre Sala from Lyon presented to his future wife Marguerite Bullioud when they were still courting.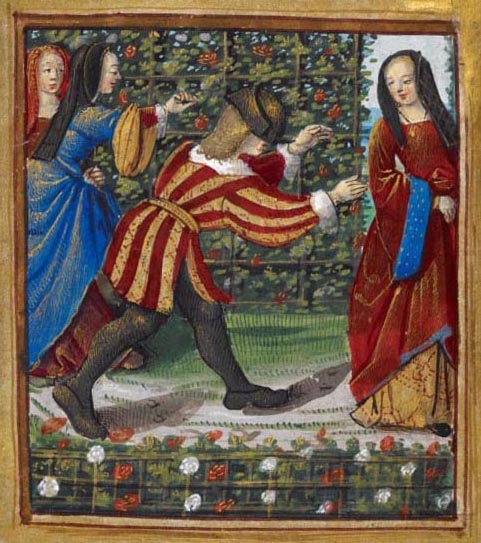 His chivalrous courtship is expressed in a number of different ways and culminates in the presentation of a little book in which pictures and text are combined to convey the presence of the absent lover. Through this action, Sala successfully attracts the attention of his beloved and gains a place in her heart.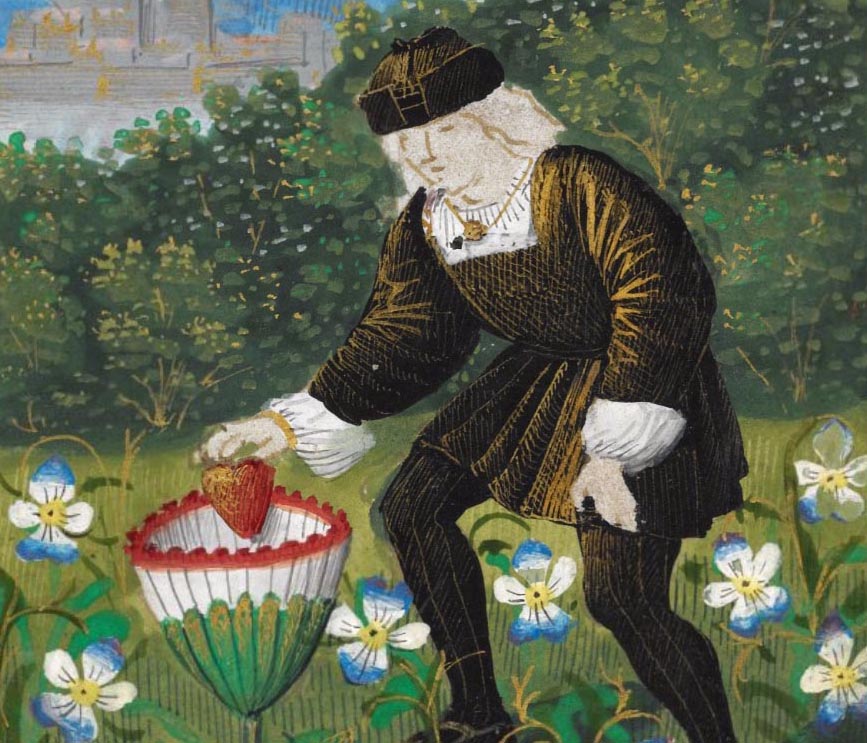 From the British Library blog on Pierre Sala:
Diminutive illustrations, filling the book's small pages, transform the object into a sumptuous jewel, while also illustrating the love between author and reader.  In one particularly striking picture, a man – representing Pierre Sala himself – drops his heart into the cup of a large, red-and-white flower.  The flower is a daisy, a 'marguerite' in French, and so an allegorical representation of Pierre's beloved.  Close inspection of Pierre's face in this miniature reveals hints of a plan for the picture that was never fully realized.  The man's face is unfinished, showing only the rough sketch of facial features to be added later.  The illuminator left the face blank so that another artist – most likely Jean Perréal, a friend of Pierre's – could complete the allegory with a likeness of Pierre himself.  We can imagine how this would have looked by referring to the larger, full-page portrait of Pierre that Perréal did provide, at the end of the volume.
Love and Morality
The core of the work is composed of twelve iconologues thus forming an entity of pictures and text. While five relate to love, the others refer to moral topics such as wisdom and insanity, lies, success and favour.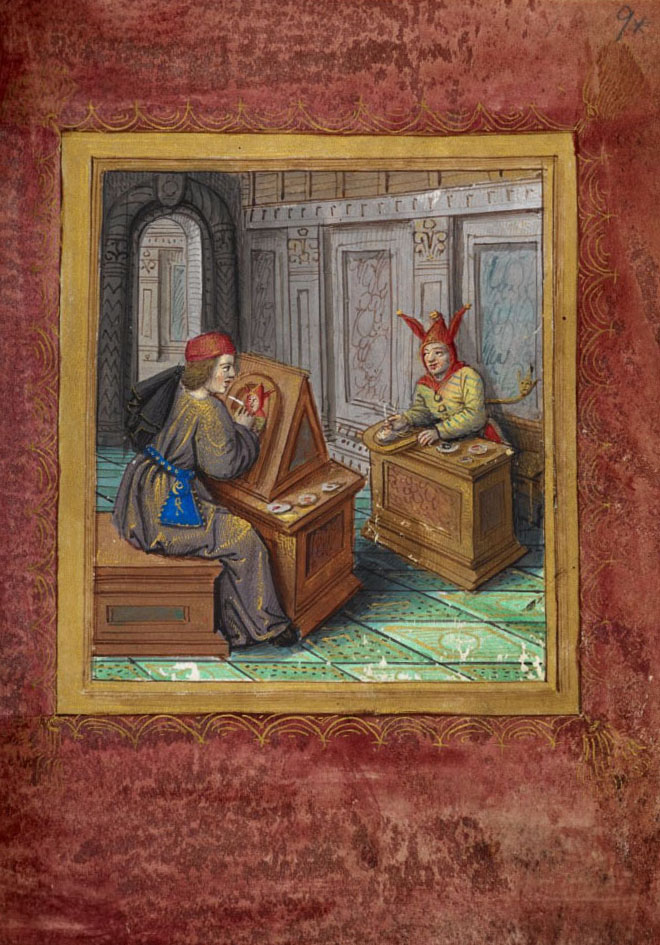 With their veiled irony and underlying resignation, some passages betray a somewhat pessimistic view of the world and society.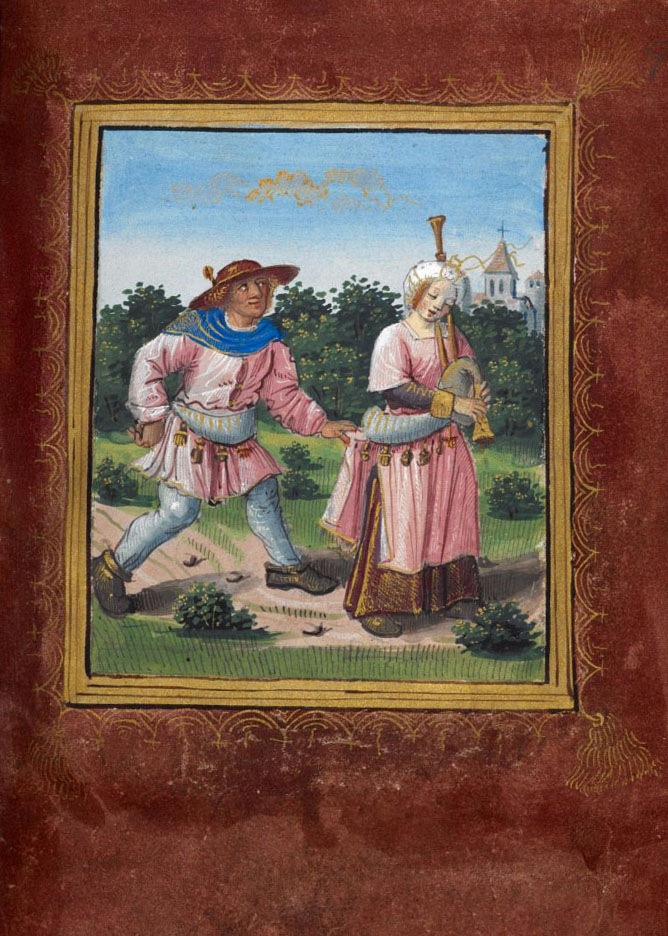 Don't miss the opportunity to view the Pierre Sala's Little Book of Love at Lyon Renaissance Arts et Humanisme until 25 January 2016.
If you Want to Know More:
All images courtesy of the British Library.