Find out how professors and experts in medieval studies took advantage of facsimile editions as teaching tools. And don't miss the chance to book a free class with facsimile edition expert Giovanni Scorcioni.
Facsimiles for Teaching Purposes: Testimonials
Shirin Fozi, The Met Cloisters, offers an account of her experience in teaching with Hebrew manuscript facsimiles at the University of Pittsburgh. Read the post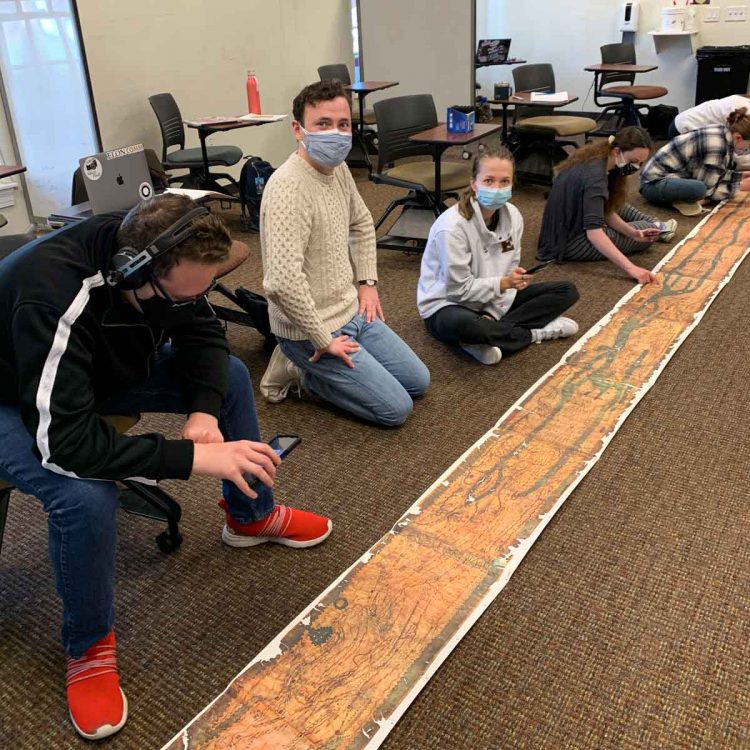 Evan Gatti, Elon University, explains how she used a facsimile of a medieval map to enrich her students' learning experience. Read the post
Elizabeth Teviotdale, UCLA, illustrates how a facsimile can introduce students to the process of making a medieval manuscript. Read the post
Elizabeth Teviotdale also explains how she used a Facsimile Finder video to teach a graduate seminar at WMU. Read the post
Book a Free Class for your Students!
Giovanni Scorcioni, facsimile edition expert, gives online lectures via Zoom or in person on facsimiles and their production. He has already been invited to teach at Harvard, Stanford, and Princeton students, among others.
Giovanni will explain your students:
What is a facsimile and what are its main features;
The 5 steps in the facsimile production process;
The main challenges in making a facsimile;
The differences between printed and digital facsimiles;
How facsimiles can be used for teaching, research, and artistic purposes.
Here's Giovanni personal account of his guest talk at Harvard University in April 2021. Read the post
Get in contact and book your class by sending an email to: giovanni@facsimilefinder.com