Each year at the Frankfurt Book Fair, Europe's largest, I delve into the latest news and rumors from the European publishing scene. It's a unique opportunity to (re)connect, learn, and celebrate the ever-evolving world of books.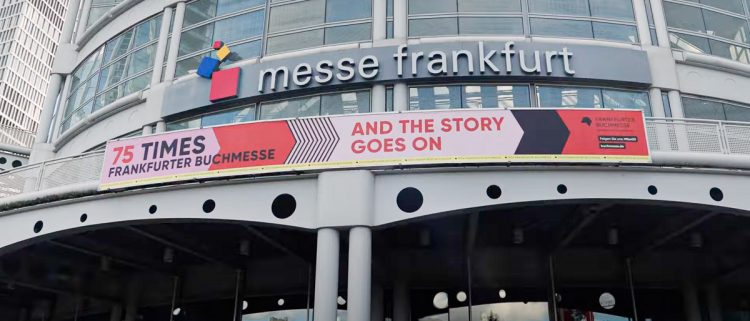 Just a few weeks back, I had the pleasure of attending the 75th Frankfurt Book Fair. Having taken a short time to collect my thoughts and insights, I am now pleased to share my brief report of the event. Shall we dive in? Onward we go!
The Frankfurt Book Fair is the most important meeting place for the international book and media industry.
As you probably know, the Frankfurt Book Fair is a renowned event in the world of publishing, and the most important meeting place for the international book and media industry. With 105,000 trade visitors (compared to 93,000 in 2022) from 130 countries and 110,000 members of the general public (compared to 87,000 in 2022), this year it succeeded in growing markedly once again after 2020 and 2021, the two years affected by the pandemic.
Despite the above-mentioned numbers, however, my first impression was that there seemed to be less foot traffic than usual at the Fair, especially in the realm of our beloved art books. Nevertheless, I was delighted to reunite with some familiar faces. Accompanying me on this adventure was once again my good friend Giacomo from Pazzini Stampatore Editore, a printer specialized in facsimiles. In Frankfurt, we catched up with dear colleagues and friends in the industry.
Among them were Charlotte Kramer (head of publishing of Mueller & Schindler and Faksimile Verlag), José Garcia Gil and Pablo Molinero (Siloé), Barbara Bertoni (Imago), Alberto Sánchez Nieto and Jorge Fernández Pardo (Millennium Liber), Paul Struzl (ADEVA), Gunter Tampe (Quaternio Verlag), Omar Ramirez (Orbis Mediaevalis), and Professor Eberhard König.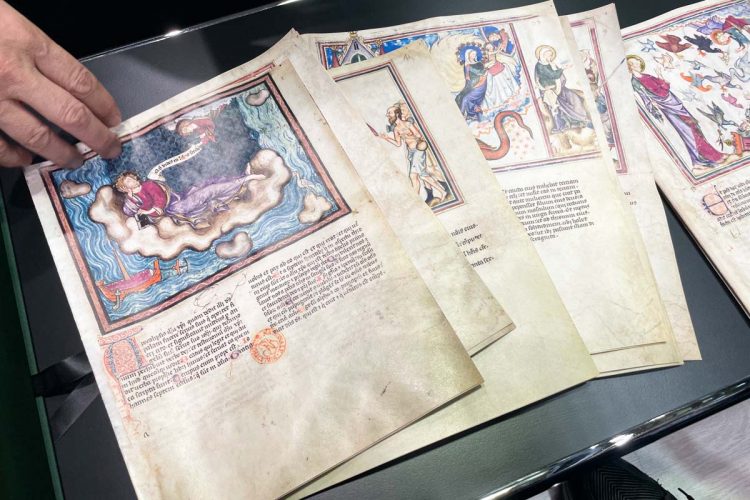 While the market may not be as vibrant as it used to be years ago, there were in any case some exciting news. Indeed, I had the privilege of getting a sneak peek at one of the first copies of the Medical and Herbal Miscellany facsimile by Mueller and Shindler, as well as perusing sample pages from the Apocalypse of Saint-Victor by Orbis Mediaevalis. The publisher Imago also showcased some intriguing new editions, of which I'd particularly like to mention the Harley 1527 Bible Moralisée and the Hitda Codex.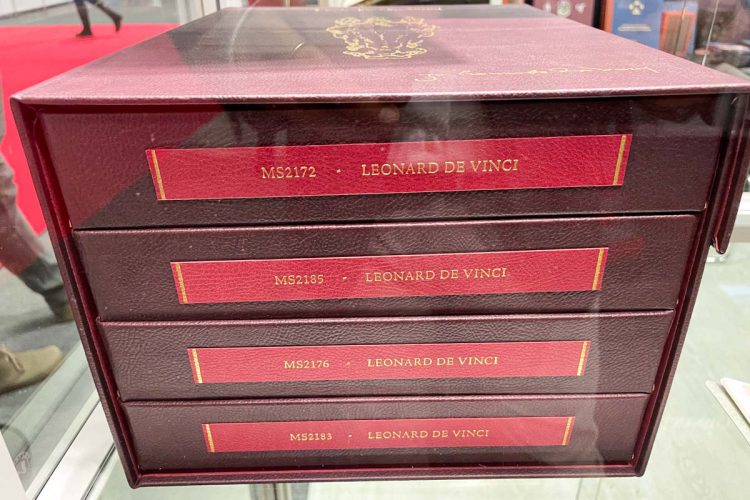 One of the highlights for me was seeing the prints from Leonardo's notebooks, a project we collaborate with Faksimile Verlag as consultants for the facsimile production. I'm really proud of the work we've done, and it was a joy to see it on display.
It was a real joy to see the facsimiles of Leonardo's sketchbooks on display.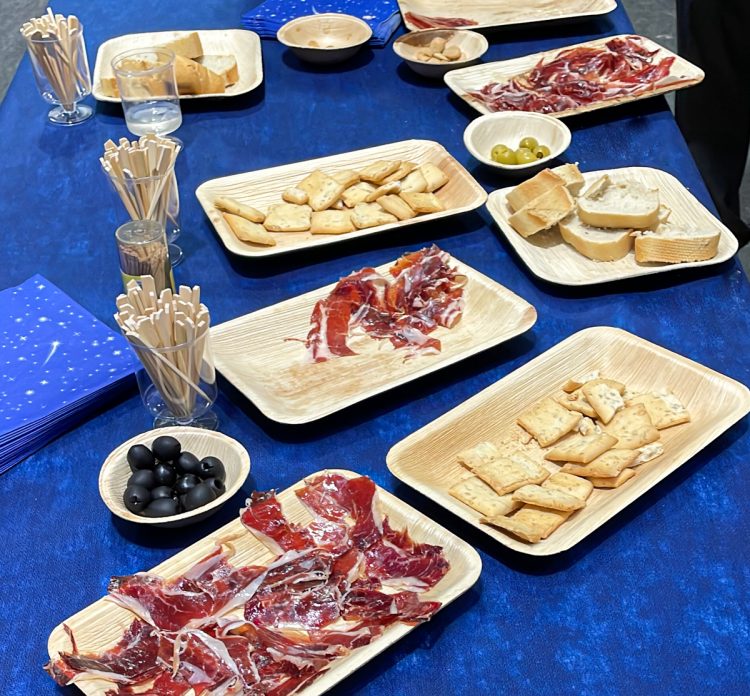 On our last evening at the fair, just before heading home, Giacomo and I happily joined the usual party at the booth of Mueller & Schindler and Eikon Editores. There, we were greeted with some delightful Spanish treats, including jamón ibérico (Iberian ham), queso (cheese), and other appetizers. It was, as always, a delightful moment of sharing and conviviality, a beautiful way to wrap up the days spent at the fair.
In the coming weeks, I'll share more details about the new releases I had the honor of previewing in Frankfurt, so stay tuned for more updates.