If you love libraries and medieval manuscripts, check out this article about Jean, Duke of Berry, and his unique library collection.
Jean, Duke of Berry (1340-1416), born from Jean le Bon and Bonne de Luxembourg, had parents with very developed literary tastes. So it is no wonder that he and his brothers were raised with a love for books, and art in general. This interest resulted in all four brothers having libraries very much worth of notice. However, in artistic quality, if not in quantity, Jean de Berry's library far surpassed those of his brothers.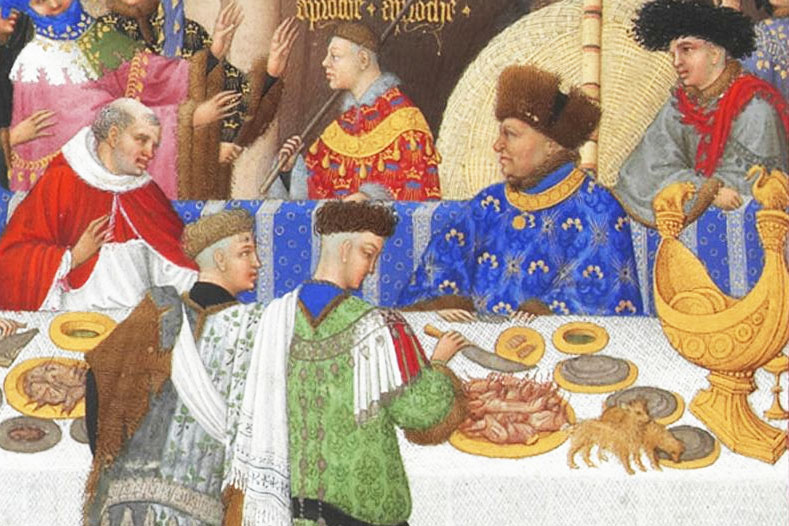 In medieval libraries – a bit like modern libraries – books came and went, however, more often than not they did not return. This was not because of any criminal act, but it was the result of a princely custom of giving and receiving manuscripts so much so that there exist today a number of volumes bearing the Duke's ex libris that are not mentioned in any extant inventories.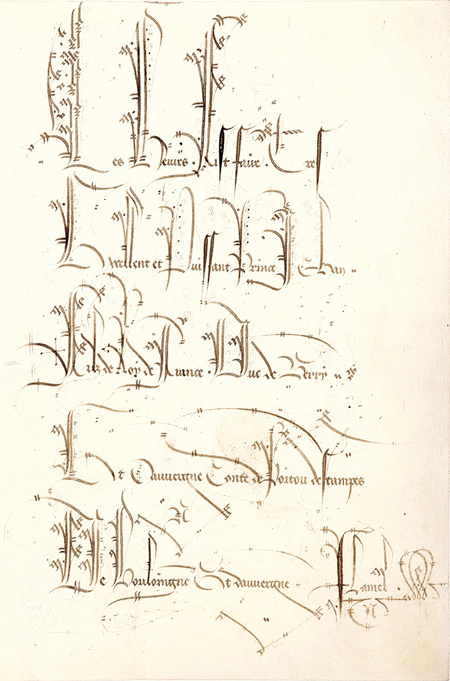 The custom did not really suit the Duke's goal to create a unique library, so he seized any opportunity to reacquire manuscripts which he had given away as gifts. A case in point: after the assassination of his nephew, Louis d'Orléans, he reappropriated from the estate three manuscripts which he had given his nephew a few years earlier (that's how much he loved books!).
In addition to the proactive attitude of the Duke, it did help that he received many manuscripts as gifts both from Charles VI, Duke of Burgundy, and the members of his family, all aware of the value he placed on his library.
An eclectic collector, Jean de Berry had interests which extended beyond the artistic and literary production of his contemporaries to earlier works of the 14th century resulting in a varied collection which included masterpieces like the Book of Hours of Jeanne d'Evreux, a manuscript dated from before 1328 and now safely treasured at the Morgan Library in New York. It is one of the smallest extant medieval codices, measuring only 9 x 6 cm!
In artistic quality, if not in quantity, Jean de Berry's library far surpassed those of his brothers
At the time of his death, the library he spent all his life building contained more than 200 volumes whose content varied from chronicles to politics to chivalric romances. Reflecting a man of his time, the library also contained many devotional works, which are the most numerous and justly considered the most splendidly decorated manuscripts in his collection. Some of the works comprised in Berry's library were commissioned by the Duke himself and have had, in modern times, the fortune to be replicated in the form of facsimiles.
The Treasures of the Duke's Library
So, for those of us provided with a vivid imagination, we can picture the duke walking around his abode wishing to read something, we can imagine him walking a dark humid corridor lit only with the help of a candle; finally, he enters the library.
It may be overwhelming to imagine him reaching for one of his manuscripts especially when we think of the immense literary, artistic, and economic value of his collection. On a daily basis he could browse some of the most beautiful manuscripts of all time, such as the Belles Heures, the Très Belles Heures de Notre-Dame and Les Très Riches Heures of the Duke of Berry, all masterpieces of the Limbourg brothers, perhaps all on the same shelf (one's mind cannot help but wonder).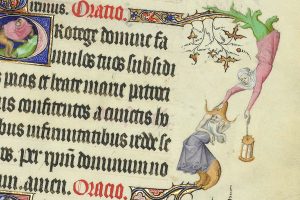 Thanks to the Duke, artists could flourish undisturbed from the social unrest of the time
Although the Duke had a soft spot for the Limbourg brothers, like a true Mecenates, he made sure to employ other artists too, an example is Les Grandes Heures du Duc de Berry, a masterpiece of Jacquemart Hardin, another great artist of the time.
It is safe to say that Jean de Berry can be considered the greatest bibliophile of his time, for, as a result of his love and passion for art, he created a thriving environment in which artists could flourish undisturbed from the upheaval and social unrest of the time. A beautiful example of this artistic synergy is the Petite Heures, in which five miniaturists achieved results which remain unequalled by embellished manuscripts of the same era.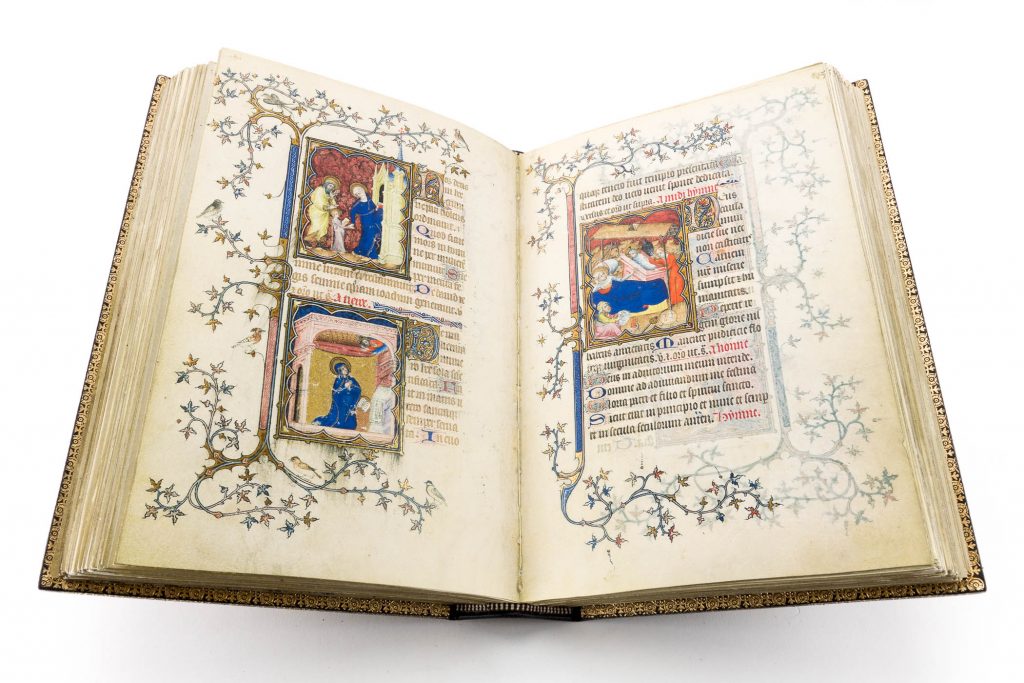 Goal Achieved?
Jean de Berry lived his life with the goal of creating a unique library both in terms of quality and quantity. Almost 700 years later, we are still here talking about his character, the greatness of his library, and the impact that the had on book art. Goal achieved?