If you were to teach reading and writing to your kids in the 12th century, you would probably use a Psalter. But would you choose one as magnificently illuminated as the St Albans Psalter? Scroll down for the video!

This psalter was crafted between 1123 and 1135 in England or Northern France. The extraordinary painted cycle of this psalter makes of this lavish luxury manuscript a unique example of English Romanesque Illumination. The abbot of St. Alban's abbey, Geoffrey de Gorham, probably commissioned the St Albans Psalter.
The manuscript is traditionally associated with a wealthy woman, Christina of Markyate, who is believed to be the original owner of this precious codex.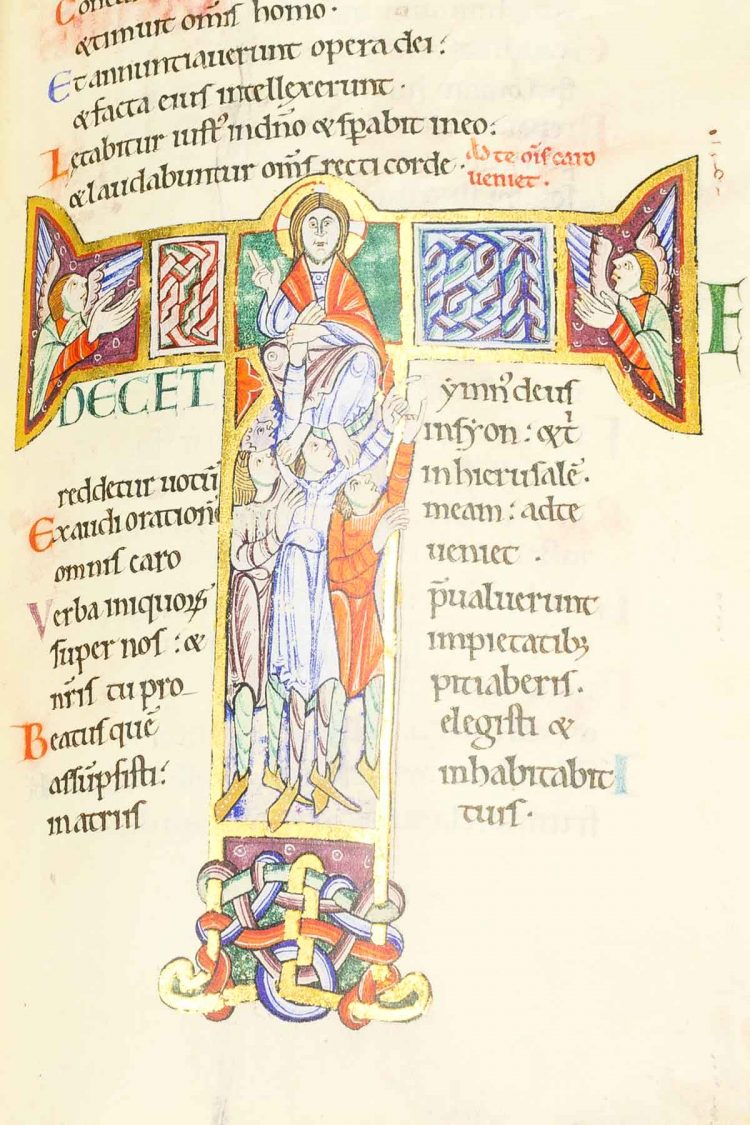 The psalms, poetic compositions contained in the Old Testament, were extremely popular prayers in the Middle Ages. The psalms were read in both secular and ecclesiastical environments. Recited throughout the day, they were even used for teaching children to read and write.
Although psalms constituted common material for manuscripts, only later in the history of the book production were they widely illustrated. The St. Alban Psalter, with its 46 full-page miniatures, stands out within the tradition of illuminated psalters.
The outstanding cycle of miniatures might explain why the codex includes unusual texts focused on the educational function of images. Along with the 150 Psalms of the Gallican version and the Life of St. Alexis, an antique text of literature in Old French, the codex contains the letter of Pope Gregory the Great written in defense of the use of images.
The illustrations in the St Albans Psalter were meant to explain the text to those who could not read
This letter explains that those who are not able to read can find in pictures what they cannot understand in the texts.
The impressive sequence of 46 illuminations is representative of the English Romanesque illumination style. Elegant and extremely elongated figures characterize the scenes.
The illuminators used deep colors enlightened by a few rays of light. The lightening effect is probably derived from Byzantine works. The architectural constructions are important in the pictorial compositions.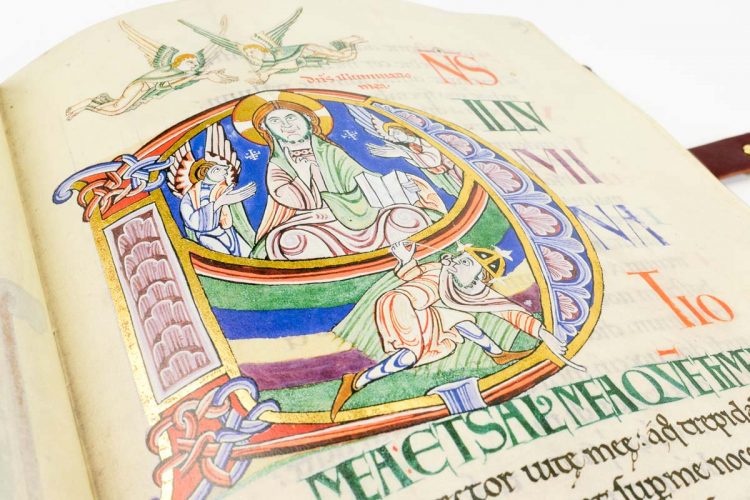 Influenced by Ottonian art, the colors blue, green, and purple are dominant. Displaying a variety of decorated frames, the miniatures combine elements of Ottonian, Byzantine, and Anglo-Saxon art in their iconographies. More than one artist probably painted the decoration of the St Albans Psalter.
The extension of the pictorial embellishment and the variety of styles displayed in the illuminations are evidence that a certain number of painters worked on this manuscript. More than two hundred vividly historiated initials blend the letters and the painting in a rich combination of text and image.
---
---
NEW WEEKLY VIDEOS
Find out more about Codex of Vyšehrad (Prague, National Library of the Czech Republic) on our website!
Find out more about the Biblia Pauperum: Apocalypsis: The Weimar Manuscript (Weimar, Herzogin Anna Amalia Bibliothek) on our website!