Is that time of the year again, so we'd like to wish you all happy holidays Facsimile Finder style!
As you read this, many of you will be probably on your way back to your families, ready to spend some quality time with your loved ones, and so you should! There's too much bad stuff going on in the world, so we thought we might all put our problems aside just for a few minutes, and enjoy the beauty the past has left us to look after for many more centuries to come.
So, in occasion of the holidays, here's a selection of nativity images that will, hopefully, warm your heart up:
The Christmas Missal of Alexander VI certainly fits the occasion as it is used, every year, for the papal celebration of the nativity of Christ in St. Peter's basilica in Rome. Furthermore, like a how-to guide, the missal contains instructions for the Pope to celebrate the Mass, the vestments he should wear, the passages he should read.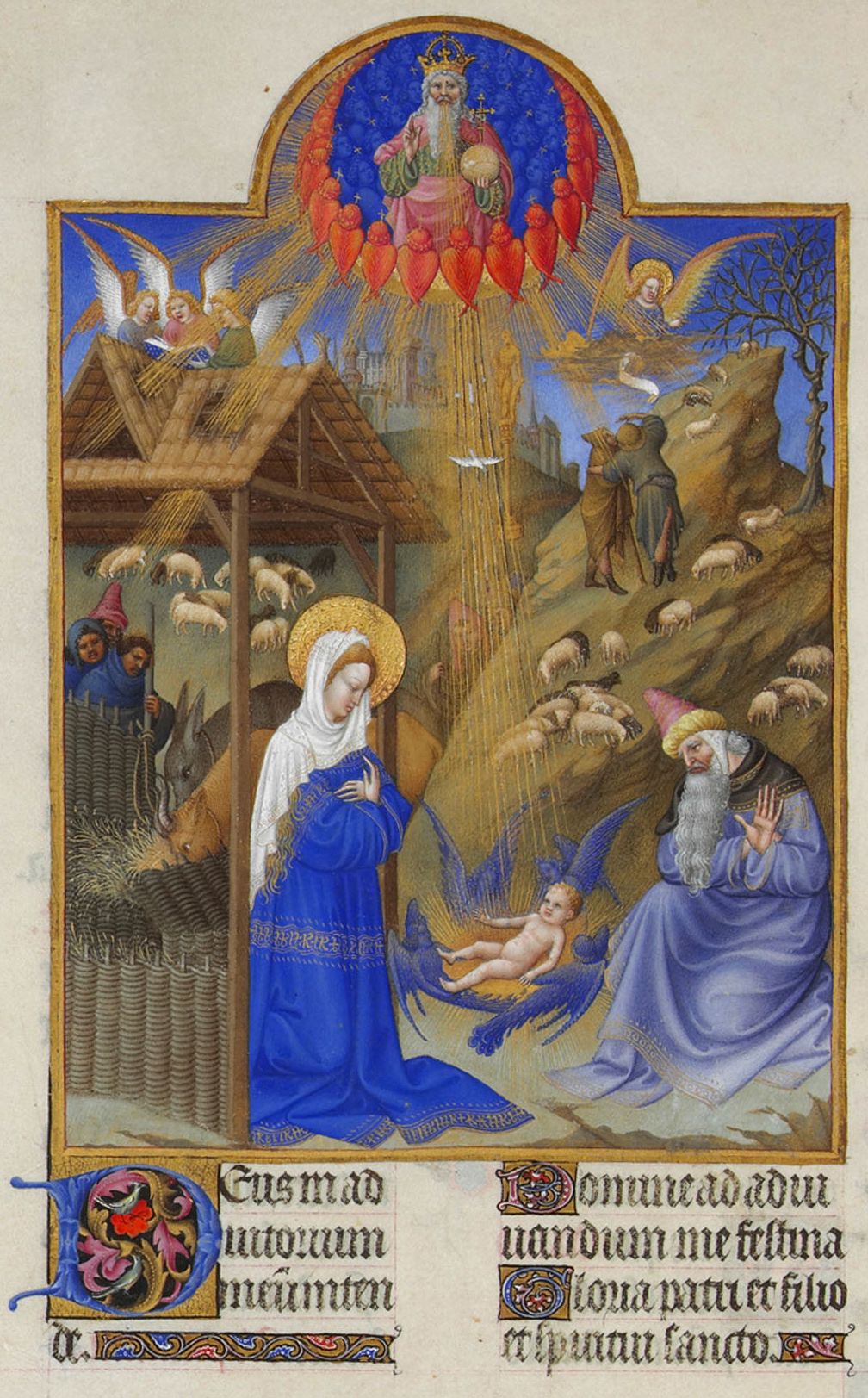 The Limbourg brothers had already depicted the scene in the Belles Heures (f. 195), where St. Joseph raises his left hand in the same gesture of astonishment. The Holy Ghost in the form of a dove descends on rays of light emanating from the Father and continuing down to the Son, to link the three persons in a single Trinity. Curious onlookers are gathered together on the left beside the ox and ass, while shepherds keep their flock on the hillside, and choirs of angels celebrate the event. The golden rays partly obscure a statue mounted on a lofty pedestal and a walled city on the horizon.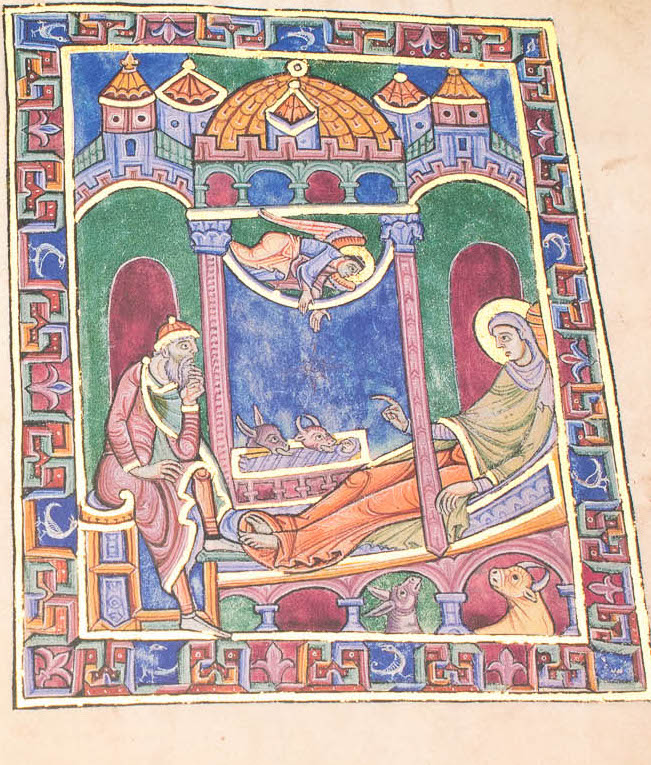 A complex structure, looking more like the whole of Bethlehem than a stable frames the Nativitv. The Virgin lies diagonally on the right, her hand raised signifying speech, addressing the pensive Joseph. She seems to be looking up at the angel. The star, visible in the under-drawing but not painted and the angel hovers above the crib.
Unusually, there are animals both above and below the crib. Nearly all Anglo- Saxon manuscripts place the crib with its animals, below the Virgin's couch, while Carolingian examples, place the crib, centrally between Mary and Joseph. The Albani Psalter clings on to both these traditions, retaining the beasts below the couch and placing the crib with more beasts centrally.
Other manuscripts featuring the nativity scenes are: the Bedford Hours, the Munich Golden Psalter, and the Book of Hours of Étienne Chevalier.
So from the bottom of our hearts, we wish you all Happy Holidays!