A few months ago, we were asked to lend two facsimiles to be displayed at a French exhibition on the Apocalypse. Today, we're happy that many visitors can enjoy their beauty at the Château d'Angers. Thank you for the opportunity to share them!

One of the main purposes of facsimile editions is to protect original manuscripts, which cannot be displayed due to their delicate status.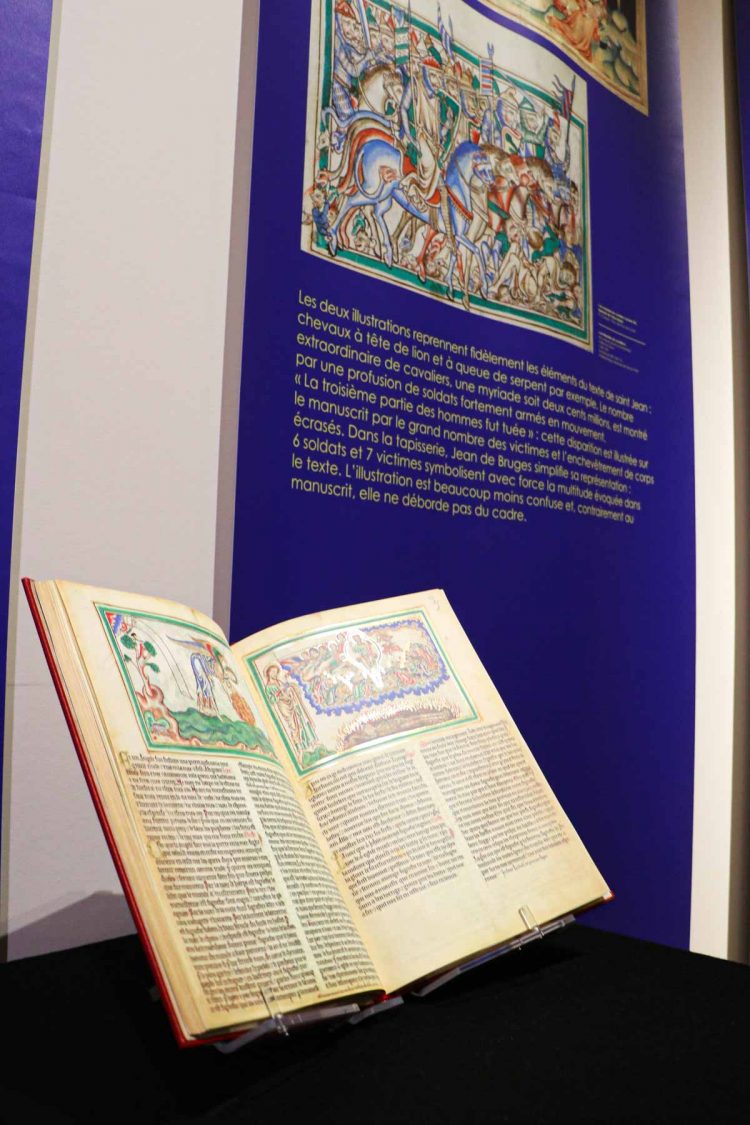 Unlike their ancient counterparts, facsimiles allow many people to enjoy the fine beauty of illuminated manuscripts.
When the Centre des monuments nationaux in Paris asked us to lend them the facsimiles of the Paris Apocalypse and the Très Riches Heures of the Duke of Berry, we didn't hesitate a second, because we deeply believe that the beauty of the past must be available to all.
Facsimiles allow everyone to enjoy the beauty of the past
The two facsimiles were put on display at a special exhibition called L'Apocalypse comme si vous y étiez (The Apocalypse as if you were really there), focused on one of the greatest masterpieces of the Middle Ages, the Apocalypse Tapestry.
The original and interactive exhibition, on display within the Château d'Angers from July 14th until September 30th, takes visitors into the heart of the Middle Ages, following the twists and turns of the production of the Apocalypse Tapestry, in a journey through centuries, materials, and creativity.
If you or your institution would like to receive a facsimile to be displayed at an exhibition, we'll be happy to inform you about the available editions and make sure you receive them before the opening!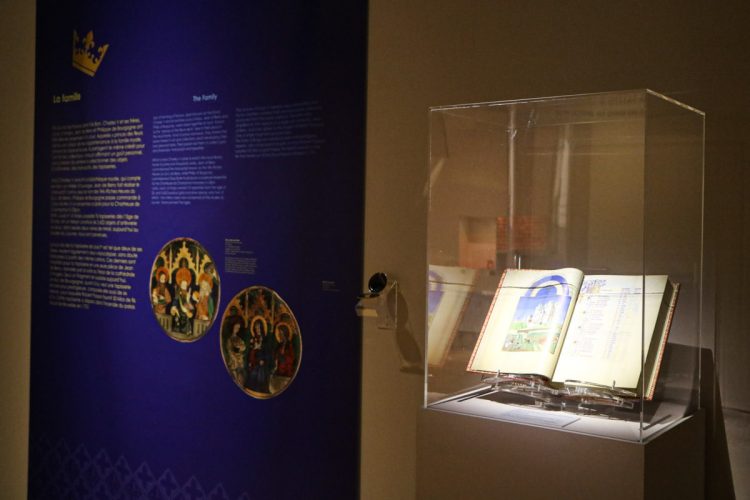 NEW WEEKLY VIDEOS
Find out more about Les Très Riches Heures of the Duke of Berry (Chantilly, Musée Condé) on our website!
Find out more about the Book of Hours of the Weaving Virgin (Madrid, Museo de la Fundación Lázaro Galdiano) on our website!