It is hard to tell who Aesop really was, but hundreds of generations have read his Fables. And in 15th-century Italy, a group of prominent painters illustrated many of his tales in a lavish manuscript.

Produced in Florence, probably for Piero de' Medici, MS Spencer 50 of the New York Public Library is the most beautiful example of Aesop's fables from Renaissance Italy.
Described in No. 551 of the Inventory of Latin and Greek books in the Medici library compiled in 1485 by Bartolomeo Ciai and Giano Lascaris, the manuscript, which was written in Greek in Florence and profusely illustrated, is the only fifteenth-century example of Aesop's Fables known to us today.
Originally there were 147 Fables in the Medici manuscript, but today there remain only 135. Each fable is followed by a short moral commentary (Epimythion) and is illustrated with a tabular miniature inserted into the column of text, just before the title written in red ink.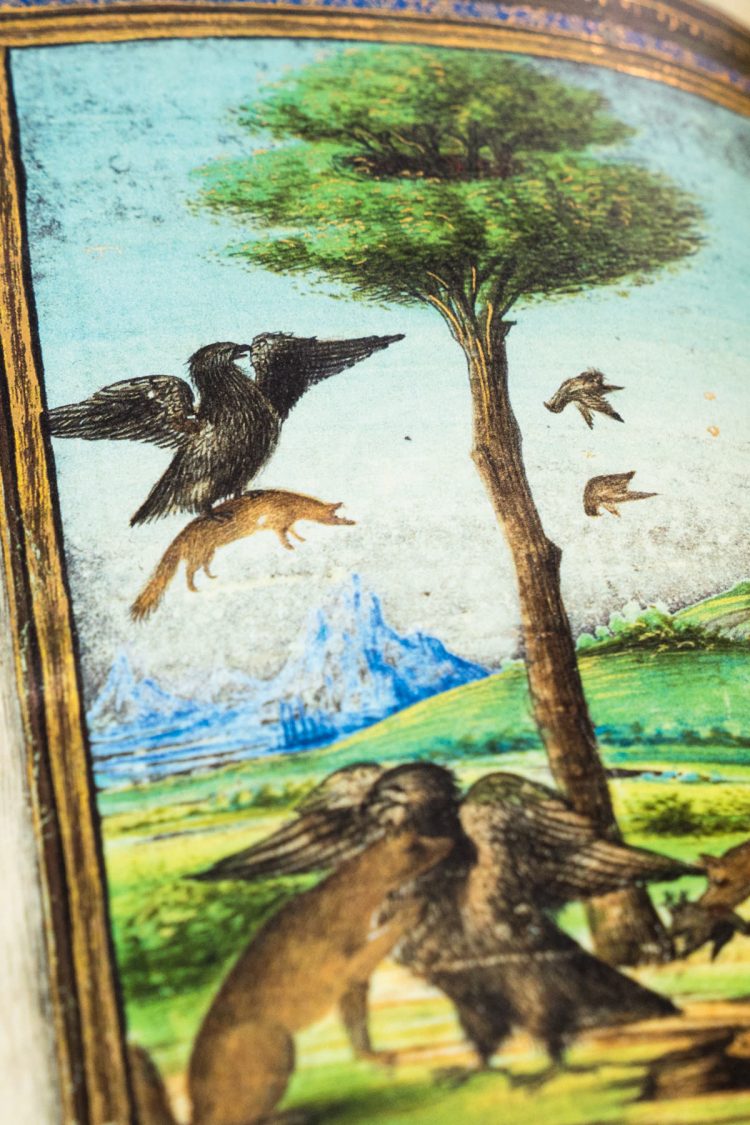 Attributed by Everett Fahy to Gherardo di Giovanni from Miniato, these illustrations present aspects which are difficult to attribute to one author, and seem rather the work of a team of Florentine illuminators, engaged in following the directions of a single decoration plan.
An interesting interpretative key was offered in 2005 by Jonathan Alexander who recognizes in the Fables the hand of Francesco di Antonio of Chierico, Mariano del Buono, and the Maestro del Senofonte Hamilton.
Francesco di Antonio could actually have been responsible for the decorative layout of the volume, and have intervened in some scenes with a more complex narrative rhythm.
Text written by Ada Labriola for Alumina — Pagine Miniate.
Subscribe to Alumina today!