King Martin I of Aragon (1356-1410) was so fond of art he supported the creation of paintings and manuscripts even in periods of financial distress. This Alumina article tells us more about his breviary, an exquisite example of international Gothic style.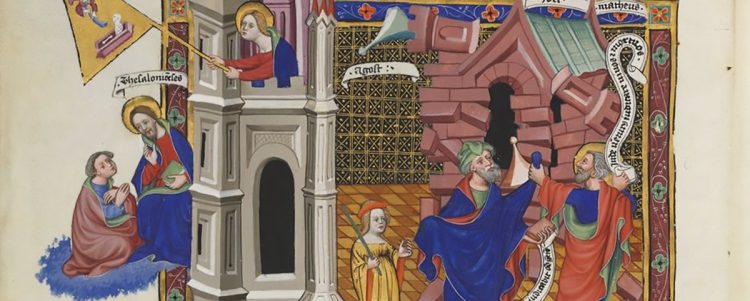 The Breviario secundum ordinem cisterciensem (Breviary of King Martin I of Aragon, Paris, Bibliothèque nationale de France, ms. Rothschild 2529) is the most splendid manuscript created by the royal house of Aragon in international Gothic style. The manuscript stands out for its abundant illustrations – ninety-three in all – and for their large dimensions relative to the written sections.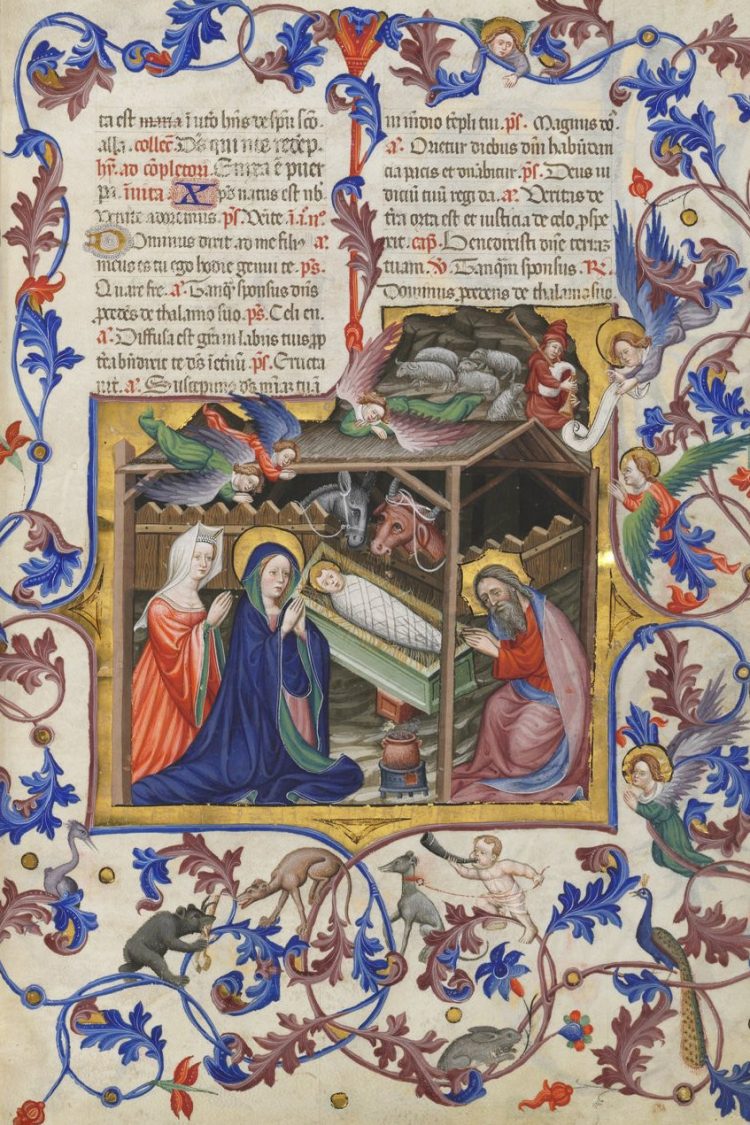 This peculiarity is then further enhanced by the manuscript's monumental format. These characteristics, which have no parallel in other manuscripts of the period, can nonetheless be understood in light of the specific function intended for the Breviary: to form part of the spiritual heritage of the Cistercian monastery of Santa Maria of Poblet, transformed into a pantheon of sovereigns of the Aragonese Crown since the reign of Peter IV the Ceremonious.
The precious book was commissioned by Martin I of Aragon, a monarch noted for his fervid religiousness, his taste for prized objects, and a remarkable artistic sense which led him to commission, despite serious financial problems, such important works as the Breviary.
As for the number of illuminators working on the illustrations, direct analysis allows us to identify the presence of at least four artists. One of the most interesting, since he introduced some totally innovative iconographic inventions into Catalonia, is the artist charged with producing the illuminations for the calendar.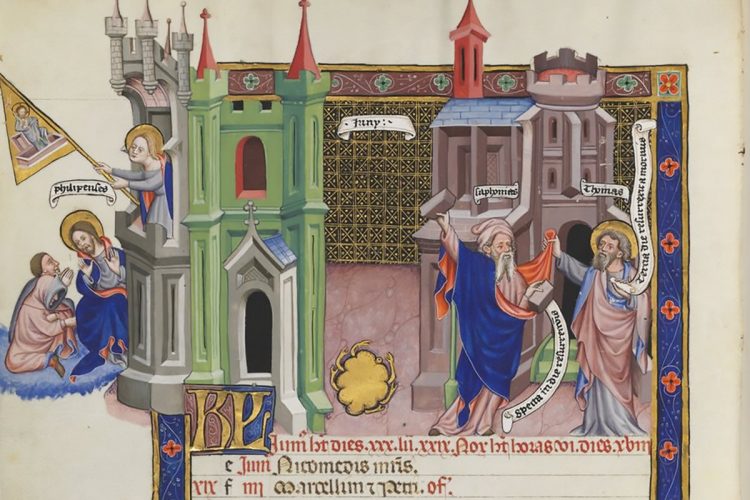 The second illuminator, equally interesting, is an artist who shows affinities with Valencian painting from the beginning of the international style, and the presence of Leonardo Crespi, author of the illustration corresponding to the Office of Saint George (f. 444v), should be borne in mind.
In this perspective, the Breviary of King Martin turns out to be fundamental in understanding the artistic relationships in place between the Kingdom of Valencia and the Principality of Catalonia, right from the first assimilation of artistic forms from the neighboring country.
Text written by Josefina Planas for Alumina — Pagine Miniate.
Subscribe to Alumina today!
Images courtesy of the Bibliothèque Nationale de France
---
If you haven't had enough of Gothic manuscripts, see for yourself how many facsimiles there are to discover!